iPhone 6 vs. iPhone 5S, 6 Plus in speed test comparison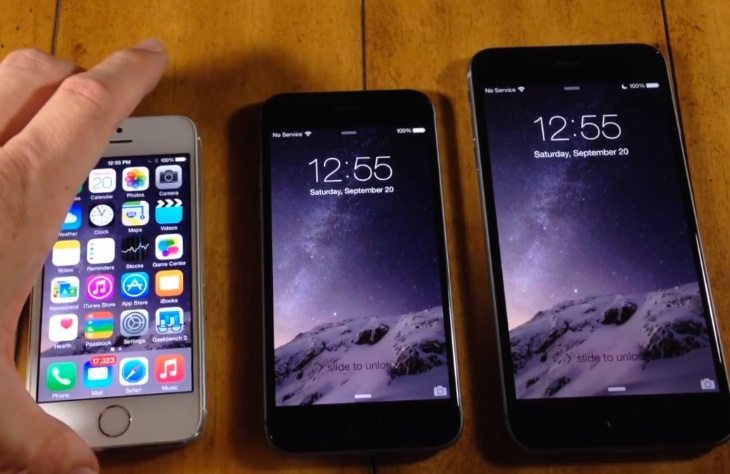 The new iPhone 6 and iPhone 6 Plus both run Apple's iOS 8 out of the box, and the latest update is also compatible with many existing iPhones and iPads. It's always interesting to see how speeds of different devices compare when running the same version of an operating system, so today we have some iPhone 6 vs. iPhone 5S and 6 Plus speed test comparisons to share.
The first YouTube video that we've embedded beneath this article shows performance driven tests on all three devices. These include a boot up test, a network speed test, game loading test, and GeekBench test. For the first test all three handsets are powered on at the same time and the iPhone 5S is actually quickest followed by the iPhone 6 and then the 6 Plus.
LTE wireless is then tested on each device in turn with the use of the Ookla Speedtest, with the two new iPhones clearly beating the 5S this time. The video moves on to showing Infinity Blade 3 being opened up followed by the benchmarking test. However, we don't want to give everything away here, as you might prefer to find out when you view it for yourselves.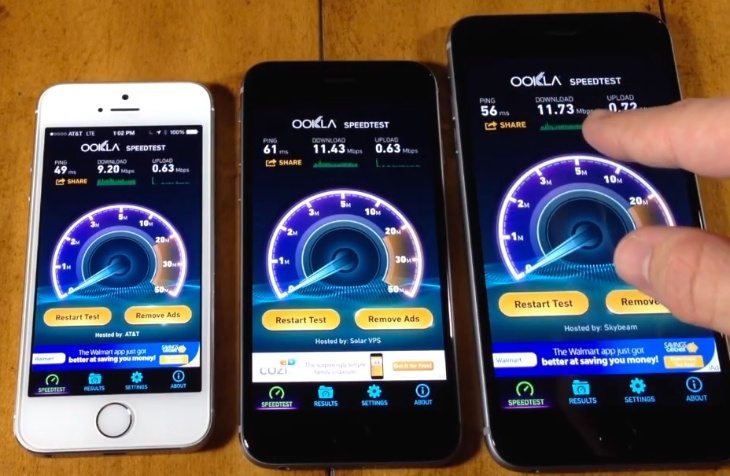 We've also embedded a second YouTube video below that also compares these three different iPhones. This one compares specs and designs of the devices as well, before ending with another benchmark look. Both comparisons will give you a good idea of how these iPhones stand up against each other, and could help you to decide whether to upgrade or not.
With this in mind you might also have heard of the Benchgate issue surrounding the iPhone 6 Plus and to a lesser extent the iPhone 6, and we have shared videos showing this at the links provided here, as well as a benchmark test of the iPhone 6 vs. Galaxy S5. What are your thoughts on the different speed test results for the iPhone 6, 6 Plus and iPhone 5S?