iPhone 6 Plus Vs Ascend Mate7, Xperia Z3 for juice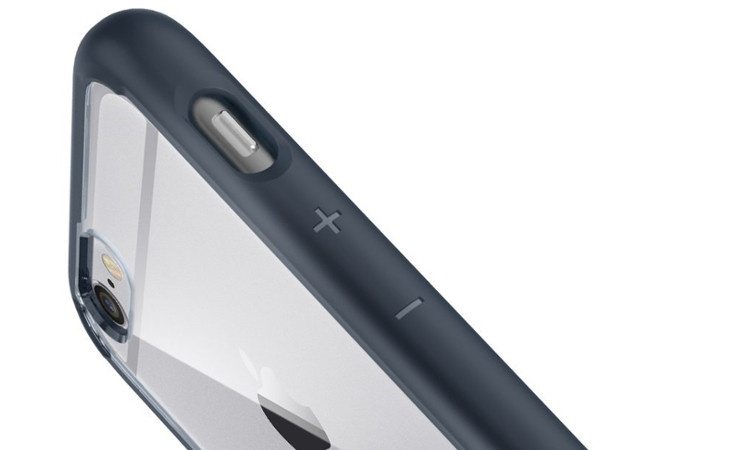 One of the most important aspects of a new smartphone for many buyers concerns battery life. It's no good if your new device has a multitude of bells and whistles if it can't cope with your daily needs, and we already know that the iPhone 6 Plus has much better battery performance than the iPhone 6. Today we're considering the iPhone 6 Plus vs. Ascend Mate 7 and Xperia Z3 for juice.
When the iPhone 6 Plus was first unveiled we gave news on battery life for the device when put up against the iPhone 6 and the iPhone 5S. Testing revealed that both of the new iPhones had more battery life than the iPhone 5S, with the iPhone 6 Plus being the best performer of all three. However, more tests show that it still can't compare to the battery life offered by the Huawei Ascend Mate 7 and Sony Xperia Z3.
A report claims that the weakness of the iPhone 6 and the larger iPhone 6 Plus is the battery life, something that has increasingly been a concern for iPhone buyers over recent years. Phone Arena has conducted its custom battery life tests that aim to show how much usage the average person will be able to get from a device with non-stop use.
The resulting time for the iPhone 6 was 5 hours and 22 minutes while for the larger iPhone 6 Plus it was 6 hours and 32 minutes. This compares with a very impressive 9 hours 29 minutes for the Sony Xperia Z3 or 9 hours and 3 minutes for the Huawei Ascend Mate 7. It's worth noting that both the Sony and Huawei phones have higher capacity batteries but they are both thicker, although there's not much in it with the Xperia Z3 at 7.3mm rather than the 7.1mm of the iPhone 6 Plus.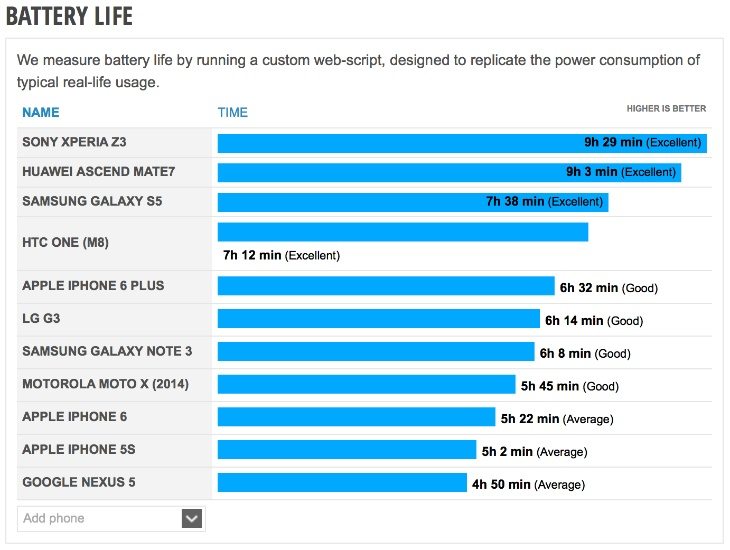 Many other top smartphones were also included in the testing, as shown in the image above. These include the Samsung Galaxy S5 on 7 hours and 38 minutes and HTC One M8 on 7 hours and 12 minutes, also both beating the two new iPhones. However, the iPhone 6 Plus did top the LG G3, Samsung Galaxy Note 3, and new Moto X for battery life. Both iPhones also beat off the Nexus 5, which managed 4 hours and 50 minutes.
As well as this you might be interested in a different type of battery life test that we reported on earlier today. This also compared battery performance of the new iPhones with other handsets, and in this case the OnePlus One Android smartphone wiped the floor with the competition. Would these battery life results sway you to purchase the iPhone 6 Plus or veer away from it towards an alternative smartphone?
Source: Phone Arena