iPhone 6 vs. 5S battery life, Plus the winner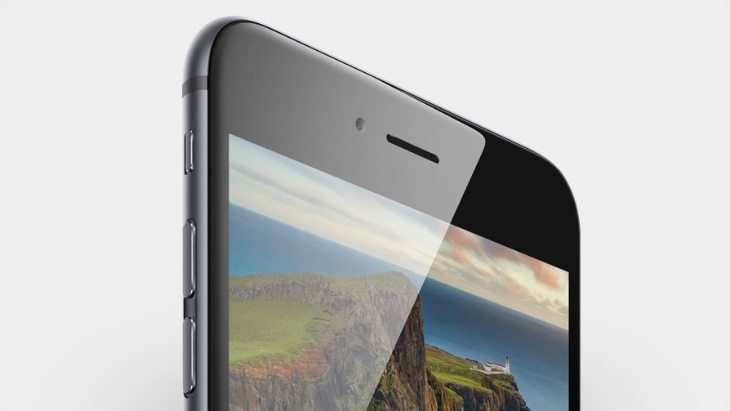 It's a big hat's off to the new iPhone 6 following the big reveal, with general first impressions pretty positive. The iPhone 6 and larger iPhone 6 Plus smartphones were made official yesterday, and now we have some details about iPhone 6 vs. 5S battery life, where the Plus is the winner.
We've already reported on price and release and also specs for the new iPhones, but something we know that many readers were concerned about was iPhone 6 battery life, with hopes that there would be more on offer for the 2014 handsets. Apple certainly seems to have taken that on board as shown from this screenshot from the event video.
The image below is pretty self-evident and shows that the iPhone 6 Plus is the clear winner, impressive considering the larger display that needs to be powered. For instance when looking at claimed standby time the iPhone 5S and 4.7-inch iPhone 6 both last for around 10 days while the 5.5-inch iPhone 6 Plus outdoes that by another 6 days.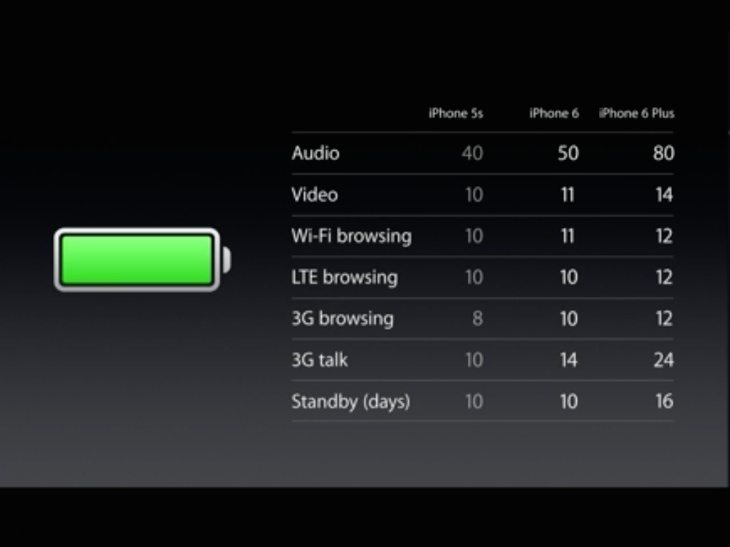 For Wi-Fi browsing the iPhone 5S and iPhone 6 last for 10 and 11 hours respectively. The iPhone 6 Plus manages a more impressive 14 hours in this respect. There's a big difference in 3G talk time as well, with the iPhone 5S on 10 hours, the iPhone 6 on 14 hours and the iPhone 6 Plus managing a whopping 24 hours. Also if you check out the above image, just look at the difference in battery life for audio!
Are you a potential buyer of the Apple iPhone 6 or iPhone 6 Plus? If so, what do you think about the claimed battery life for these new devices?