Motorola RX smartphone design to turn heads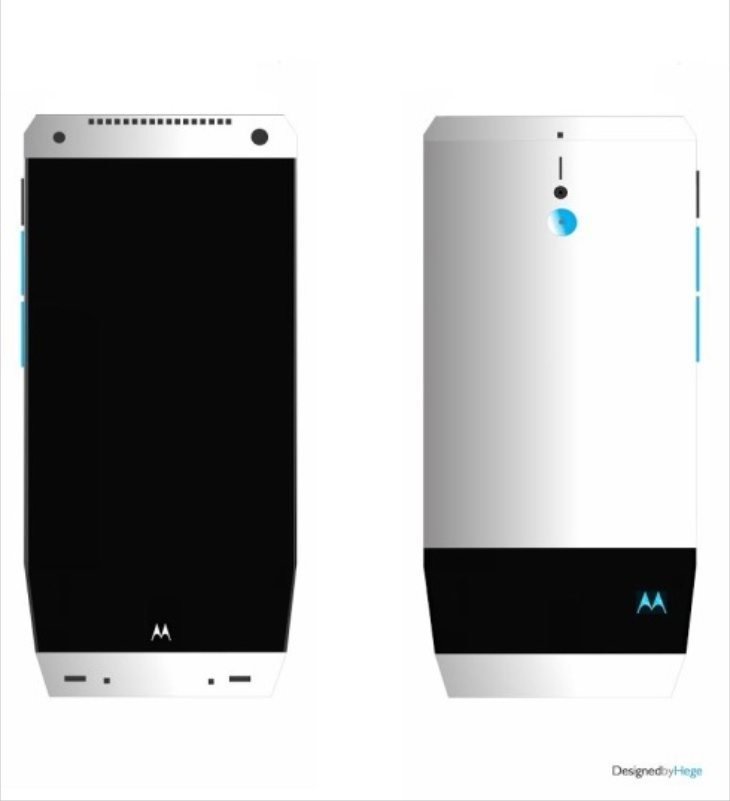 We often enjoy seeing concept designs as they can give us some nice teasers for future devices. Many times the renders we see are of known upcoming smartphones, but sometimes we see a new idea. Today we want to show readers a Motorola RX smartphone design with an innovative look that will turn heads.
It's rumored that Motorola will be making the Google Nexus 6, and in the last few days we've seen a couple of renders of that, (see here and here). This new render is also a Motorola phone but offers something rather more unusual as it looks ahead of its time. It comes from designer Mladen Milic who has tried to steer his RX handset away from the usual looking creations to come up with something different.
The shape of the edges is aimed at making the handset easier to grip, and it should feel comfortable in the hand thanks to its slightly curved back. Specs of the RX include a 2.5GHz quad-core processor, a 5-inch AMOLED display, 3GB of RAM, a 10-megapixel rear camera, and 5-megapixel front-facing unit. It also has a water-resistant body and dual speakers, and we feel the blue accents for the volume controls and camera are a nice touch.
Another thing we really like with this RX phone concept is that the Motorola logo acts as a notification alert by glowing. There's a logo on each side of the phone so that you'll still see the glow when it's placed down. This new Motorola phone design certainly has a distinctive look, and we'd like to know what you think about it.
Would you like to see a future Motorola smartphone looking something like this RX design? What do you think would further improve this concept idea? Let us know with your comments.
Source: DesignedbyHege
Via: Concept Phones