Asus Zenfone 4 Android 4.4 update arrives, 5 and 6 wait: Updated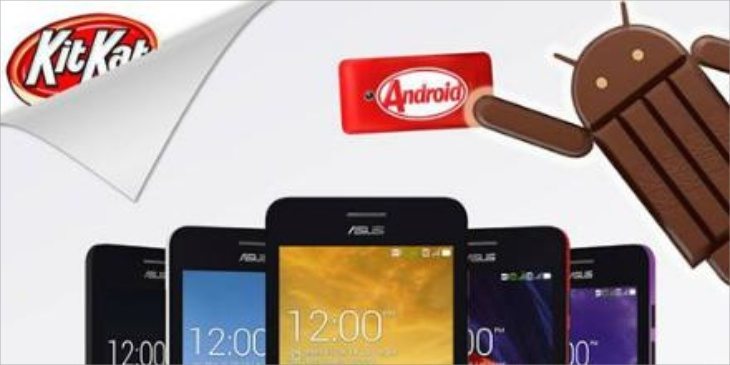 It's always pleasing to be able to bring readers news of operating system updates for their smartphones or tablets, and today we have details of just such an update for an Asus handset. The Asus Zenfone 4 Android 4.4 update has arrived, while owners of the Zenfone 5 and Zenfone 6 are still waiting.
The company has announced via Twitter that Android 4.4 KitKat is now rolling out for the Zenfone 4, which released running Android 4.3 Jelly Bean. While it's taken a while to arrive, it has at least beaten the pricier Zenfone 5 and 6 that are both still stuck on Jelly Bean.
A look on the Twitter announcement shows tweets from owners of the 5 and 6 asking where the update is for their devices, and also for the Padfone Infinity, and Padfone Mini. It's understandable that this may cause some annoyance for those device users, but Asus hasn't yet given details of when KitKat will also be available for further devices.
There are also some Zenfone 4 users saying they haven't yet received notification of Android 4.4 for their handsets, but we'll point out that these updates generally roll out in phases so you may need to be a little patient. Hopefully it won't be too much longer until Android 4.4 also releases to the Zenfone 5 and 6, and we'll be keeping our ears and eyes open for further information on this.
Are you happy to see Android 4.4 KitKat arrive for the Asus Zenfone 4? Maybe you're a Zenfone 5 or 6 owner frustrated to still be waiting? Send us your comments about this.
UPDATE: NDTV Gadgets reports that the Android 4.4.2 update is now also rolling out to the Zenfone 5 and Zenfone 6, as posted in Asus's ZenTalk forum.
Via: GSMArena