iOS 8.1 review of beta 1 on iPhone 5S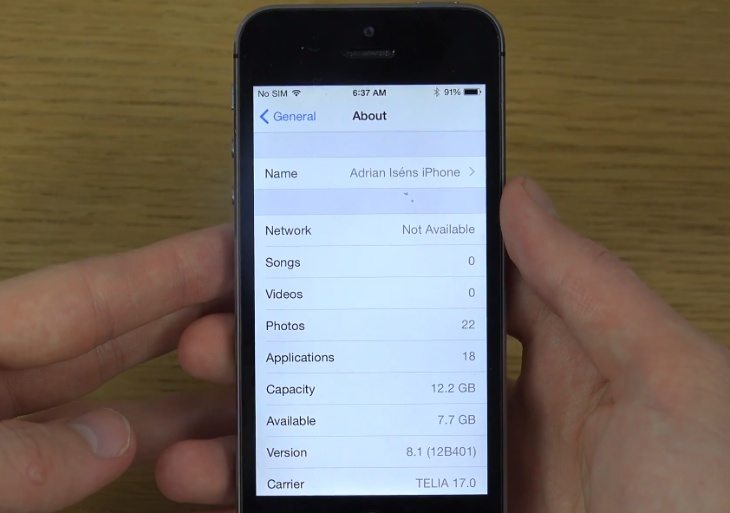 As Apple's iOS 8 has not long been available for public use, many of us were recently surprised to hear that Apple was already planning iOS 8.1, 8.2 and 8.3. In the last few days Apple seeded the first of these in beta to developers, and now we have an iOS 8.1 review on the iPhone 5S to share.
Earlier today we wrote an article about a fix necessary for problems that iPhone and iPad owners have been encountering. The latest release available is iOS 8.0.2 and we anticipate an iOS 8.0.3 release before too much longer. Some are more concerned about iOS 8.1 though, especially as it has arrived in beta form for developers rather more quickly than we would usually expect for an iOS x.1 update.
The YouTube video that you can view below this story shows an iPhone 5S running the first beta of 8.1. It gives some insight into iOS 8.1 and the changes it brings. It starts with detailing a few of these such as larger app icons in the Widget Edit mode, a new iBooks icon, reorganized Privacy settings, and a new All Photos album, although the reviewer hasn't found the latter so far.
The reviewer goes on to say that this first beta doesn't appear to hold any major differences, and that the new release is also likely to include bug fixes and optimizations. You'll get a look at the handset running iOS 8.1, which is only available to developers, but at this stage it's felt that there's nothing too interesting to say about it, although you might feel differently!
When you've taken a look at the video beneath this post it would be interesting to hear your thoughts on this? What are you most hoping to see in the way of new features or fixes with the general release of iOS 8.1? Let us know with your comments.