The Alcatel OneTouch Pop Mega LTE comes with an interesting addition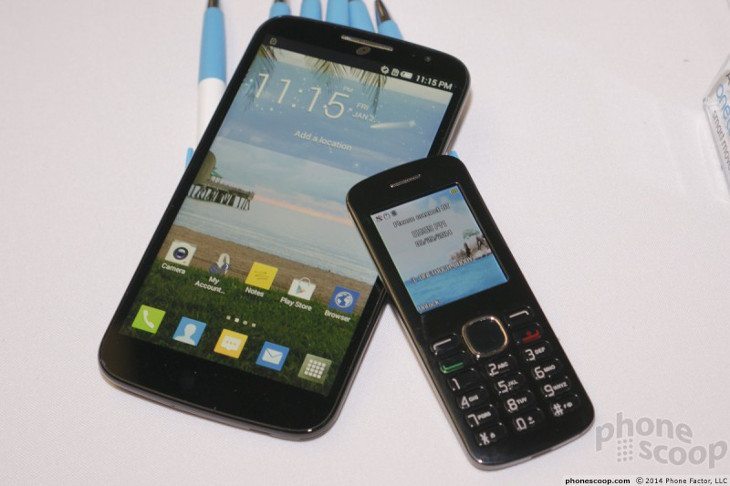 We've seen some bizarre combos over the years, but the Alcatel OneTouch Pop Mega LTE is unique for a reason other than its lengthy monkier. It's a phablet with a travelling companion as you're getting two gadgets for the price of one.
The Alcatel Pop Mega LTE lives up to its namesake with a large 6-inch display. Before you get too excited, you'll want to know the resolution won't be the best at 960 x 540. Yup, it's another mid-range handset with a quad-core 1.2GHz chip, 1GB of RAM and 4GB of internal storage. The rest of the Alcatel Pop Mega specs include an 8MP rear camera, 2MP front-facing camera, microSD slot, LTE connectivity and a 3,400mAh battery.
As mentioned, the Alcatel OneTouch Pop Mega LTE does have something that makes it unique and that's Buddy, a mini phone. Buddy syncs up with your phablet through Bluetooth and allows you to make or receive calls and texts along with some other basic functions. It's definitely not a "smartphone" in the typical sense of the word, but it's an interesting addition to say the least.
If you're interested in the unlikely duo of the Alcatel Pop Mega LTE and its little Buddy, you won't have to wait long to get them. The handset will be available through TracFone's Straight Talk setup for $250 bucks this October.
What do you think about the OneTouch Pop Meg's little buddy?
via – Phonescoop