The Panasonic Lumix DMC-CM1 passes through JATE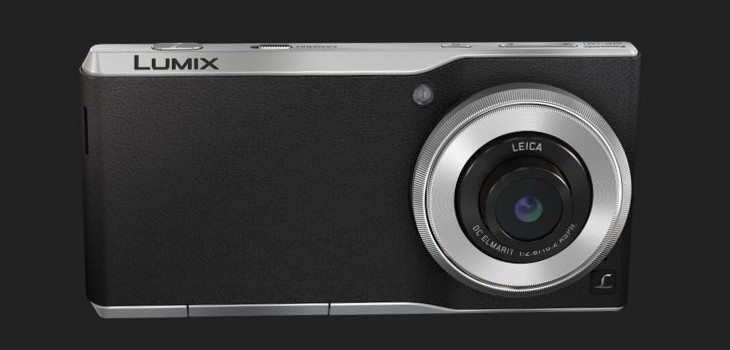 Last month Panasonic unveiled a unique camera phone called the Lumix DMC-CM1. It's not your typical smartphone, and it's not your average camera. Confused? Panasonic may have been as well when they designed the new Lumix.
The Panasonic Lumix DMC-CM1 specs show a flagship device any manufacturer would be proud to have in their lineup. It has a speedy Snapdragon 801 under the hood, 2GB of RAM and the standard 16GB of storage. The battery is large enough to give you plenty of juice at 2,600mAh, and it has all the usual bells & whistles like Wi-Fi, GPS, NFC and 4G LTE. As for the screen, you'll get a 4.7-inch 1080p display.
When you take a look at the backside of the Lumix DMC-CM1, you immediately see what makes it unique. It's a 1-inch 20MP CMOS sensor, and it's kind of hard to miss. The unit has a f/2.8 Leica lens, it can do 4K video, and it even has a 1MP front-facing camera just in case you want to take a selfie. It also runs Android 4.4 straight out of the box.
The lens on the Panasonic Lumix DMC-CM1 is certainly the star of the show, but the smartphone itself is more than capable. It's obviously not a gadget for everyone, and you can bet it won't be cheap with the Leica moniker attached. The Lumix DMC-CM1 just passed through JATE which means it should arrive in Japan soon. Pricing has yet to be announced, but the device is thought to cost around €900 when it arrives in Europe.
via – blogofmobile