FIFA 15 puts Chelsea's Diego Costa on the line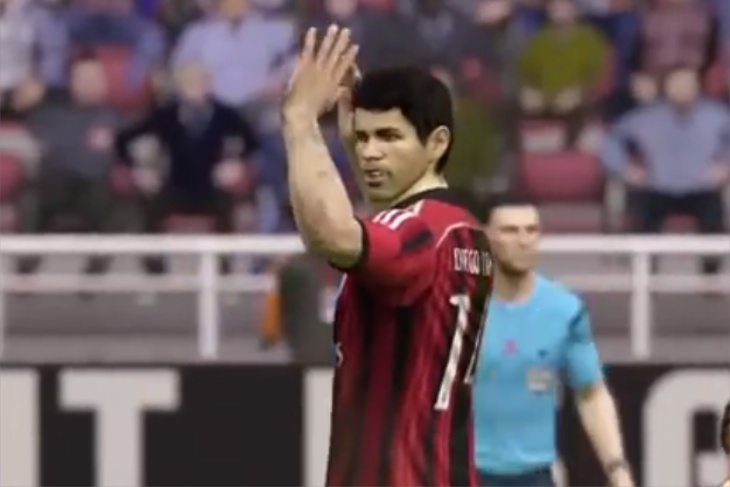 So you're a massive football fan and you've just watched Chelsea beat Arsenal 2-0. It was a decisive victory and the two goals were scored by Diego Costa and Eden Hazard. You're also likely to be a FIFA game fan too, so watch what happens as FIFA 15 puts Chelsea's Diego Costa on the line.
We've been bringing you plenty of news on the FIFA 15 Ultimate Team app for Android and iOS, and you can check out an 8-part video showing Android gameplay or recent review results from an app review at the links provided. Sometimes we like to take a look at videos for FIFA 15 UT as they can be pretty entertaining, and the YouTube video that you can view below this story is one of these.
It comes from Twosync and the two brothers decide to play a one vs. one FIFA 15 match, with Diego Costa being the stakes. Whoever wins the England vs. Man City match will receive the other player's Costa, and both are determined to win one of The Blues star players. You can watch the game unfold and hear the rather unique commentary along the way and then get a look at half-time stats.
Costa (he's got to be older than 25!) actually scores a goal, but we won't spoil the final result as you might want to find out when you watch the video below for yourself. Needless to say that one of the two players is extremely happy at the end when Costa goes for 97K.
When you've watched this FIFA 15 Ultimate Team video starring Diego Costa of Chelsea FC we'd like to know if you enjoyed it? Are you also an avid player of the FIFA 15 app?