New HTC Nexus 9 photo hits the net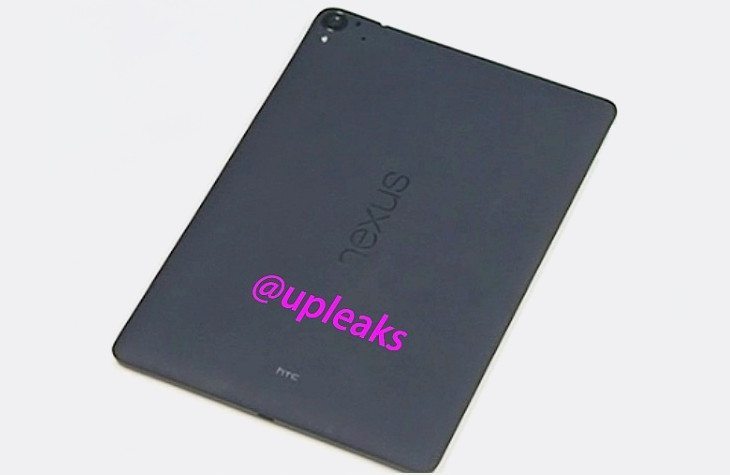 We've seen a couple of renders of the Nexus 6, and we all know what to expect from the device by now. The HTC Nexus 9 is a little more mysterious, but the curtain has been pulled back a bit as we've just gotten a look at a rumored HTC Nexus 9 photo.
The HTC Nexus 9 stopped by the FCC yesterday, and it didn't take long for a new leak to roll in. Twitter leaker @upleaks dropped a new HTC Nexus 9 photo along with a few tidbits about the upcoming device. Unfortunately, you can't make out much from the Nexus 9 photo aside from the fact that it's a big, black tablet with "Nexus" on the back.
T1 will NOT have a metal body, it's matte plastic like Nexus 5 by LG.

– @upleaks (@upleaks) October 6, 2014
The tablet is also referred to as the "T1" and it's said to have a build quality similar to the Nexus 5. This basically means it's going to look and feel like a Nexus, and that's not a bad thing by any means. Nothing new was mentioned with the specs, but you can read more about what the Nexus 9 is expected to have under the hood here.
While today's HTC Nexus 9 photo isn't of the best quality, it does let us know the slab is definitely on the way and a Nexus 9 announcement should arrive any day. If you're planning on picking up the Nexus 6 or HTC Nexus 9, you'll want to get those checkbooks and debit cards ready as we fully expect to see both devices before the end of the month.