Angry Birds Seasons gets an NBA Ham Dunk update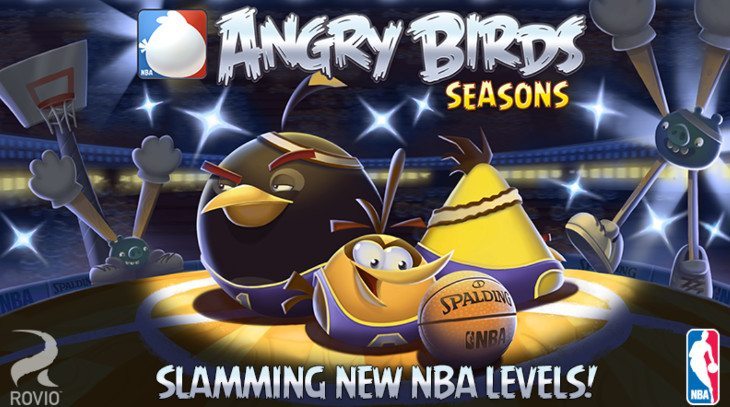 If you own a smartphone, there's a good chance you have played one of the Angry Birds games. There are many to choose from. One of the cool things about Rovio is that they've always provided new content, and that's just what's happened today with the Angry Birds Seasons NBA Ham Dunk update.
NBA games and apps are starting to pop up now that the season is approaching, and we just told you about MyNBA2K15 a few days ago. The NBA Ham Dunk update for Angry Birds Seasons brings a little hardwood flavor to the game along with the usual dose of in-app purchases.
The NBA Ham Dunk update gives gamers 15 new basketball-themed levels to fling themselves through. The regular levels are quite a bit of fun, and they did a great job using the NBA theme throughout. The piggy team names will give you a giggle and there are plenty of opportunities to try and make a few baskets as well. In addition to the 15 levels in the NBA Ham Dunk update, there are 30 NBA team stages which is where the IAP's come into play. You can't earn your way into those levels either, so it'll cost you $1.99 if you want the extra 30 team stages.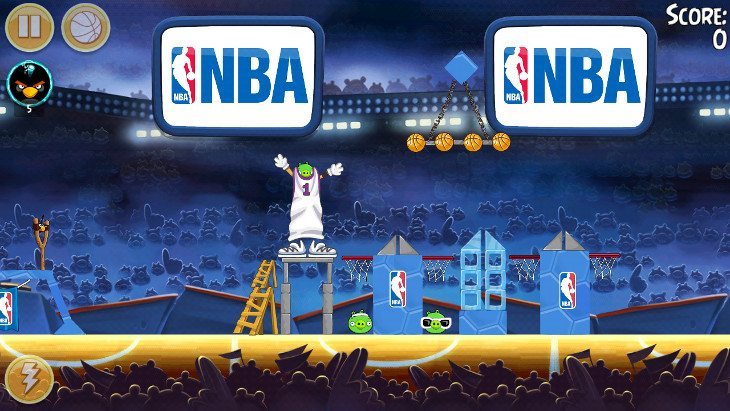 If you're an Angry Birds fanatic or dig the NBA, you'll want to give the NBA Ham Dunk update in Angry Birds Seasons a shot. There may only be 15 levels, but they are top-notch in terms of quality, and it's hard to beat free.