Samsung Galaxy Note 4 kickstand or wallet case choice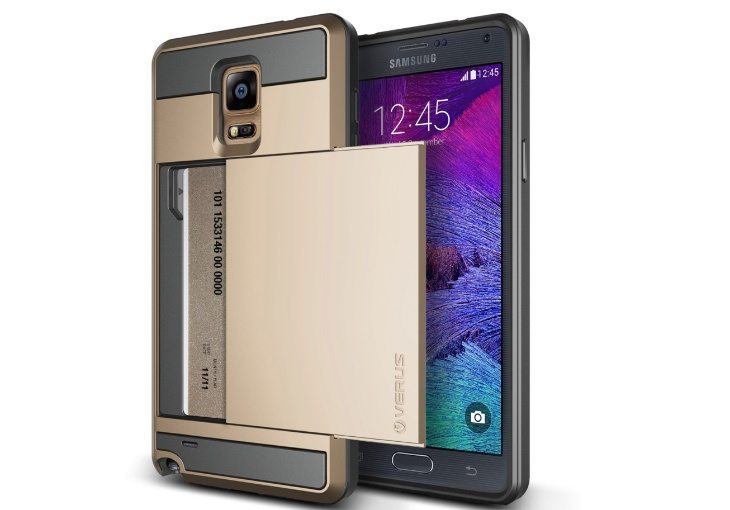 The Samsung Galaxy Note 4 will soon be available in worldwide regions with a US release date of October 17. If you've already pre-ordered it or are planning on purchasing the phone on release, you might also want to protect it with a case accessory. Today we have a Samsung Galaxy Note 4 kickstand or wallet case choice.
Many buyers like to get a case to keep their smartphone purchases looking good, and some also appreciate a kickstand or wallet feature with the case. There will soon be a whole host of Galaxy Note 4 cases available for sale, but many of them have not yet released to the market. We have two suggestions of cases that will soon be up for grabs.
If you'd like a kickstand case for the Galaxy Note 4 you might like the Spigen Galaxy Note 4 Tough Armor Case that features a built-in kickstand that enables the user to prop up the phone for easy viewing. Presently this case is available on Amazon priced at between $13.99 and $20.99 depending on color, but pricing can vary from day to day.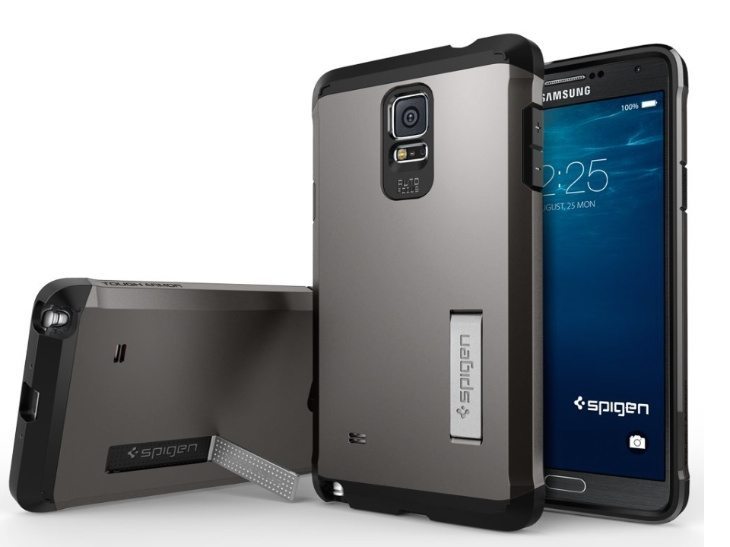 It's made from polycarbonate and TPU for dual protection and features advanced shock absorption technology with air cushion corners. You can order this case now at this Amazon product page, and the Gunmetal color is expected to be in stock in just a few more days on October 12 with the other colors from November 15. Color options are Electric Red, Metal Slate, Satin Silver, or Tough Armor Gunmetal.
Alternatively you may be looking for a Galaxy Note 4 wallet case. The Verus Card Slot case for the Note 4 has storage for 2 cards or IDs with patented sliding technology, and has an opening on the bottom for access to the S Pen stylus. It's a slim case with dual layer protection and is compatible with the Note 4 on AT&T, Verizon, Sprint, and T-Mobile, international, and unlocked models.
The case has rubberized edges for anti-slip protection and color options are Champagne Gold, Dark Silver, Poppy Red, Satin Silver, or Yellow. Pricing at the time of writing is between $15.99 and $22.99 depending on color, and all are expected to be in stock on October 14. You can see more or order one from this Amazon product page.
If you've been looking for a Samsung Galaxy Note 4 kickstand or wallet case will you be ordering the above Spigen or Verus case? If you do, let us know what you think of it when it arrives by sending your comments to us.