HTC Desire EYE coming exclusively to AT&T for the Holidays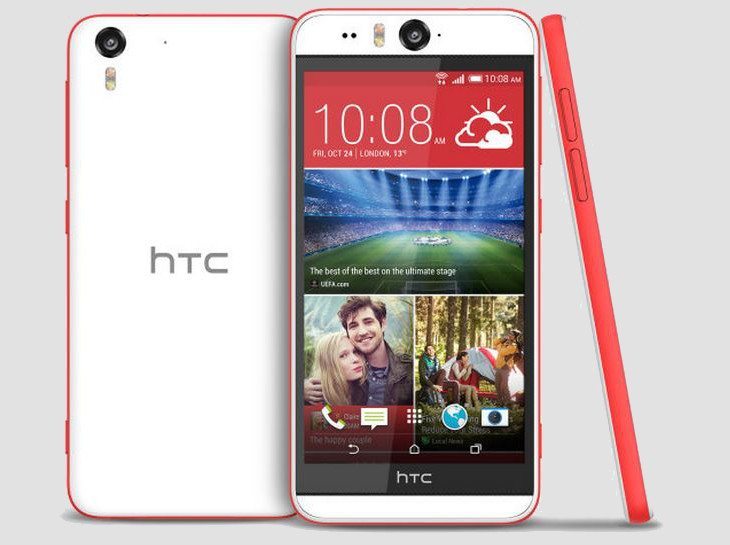 HTC held their event last night, and the world was introduced to the HTC Desire EYE and the funky HTC RE camera. If you live in the states and are looking to pick one of the new gadgets up, you won't have to wait long as both are headed to AT&T.
AT&T has announced they'll be getting the HTC Desire EYE and HTC RE in time for the busy holiday season. If you're wondering what makes the EYE special, it's all in the name as the smartphone will pack a 13MP front-facing snapper to go along with a 13MP camera on its backside. Those cameras are of the wide-angle variety, and the device itself carries the IPX7 tag meaning it's water resistant for up to 30 minutes in around a meter of water.
The rest of the HTC Desire EYE specs line up with the One M8, so you can expect a 5.2-inch FHD display, 2.3GHz quad-core SoC, 2GB of RAM, and 16GB of internal storage, It will be powered by an 2,400mAh battery and run Android 4.4 straight out of the box.
AT&T hasn't announced pricing on the HTC Desire EYE yet or HTC RE camera yet, but it will arrive in time for the holiday rush. The EYE is also an "exclusive" so you won't be able to get it anywhere else for a while if you live in the states.
Are you interested in the HTC Desire EYE or RE Camera?
via – AT&T