England vs. San Marino, Live Score 7/24 app will keep you informed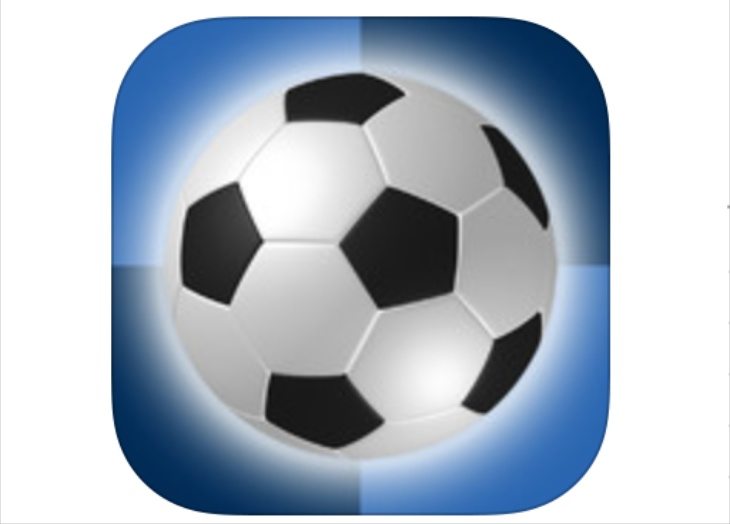 With tonight's England vs. San Marino Euro 2016 qualifier looming, there will be many people watching the match from their favourite armchairs. However, we can't always be in front of a TV so if you're out and about and want to know what's happening then you might appreciate a Live Score 7/24 app for Android and iPhone.
This highly-rated mobile app has a multitude of features and covers all football matches and also basketball games. It offers live scores with push notifications of goals so you'll know when it's worth getting excited (or not!). You can also choose sound or vibration options for notifications of kickoffs, half time, full time, and more.
The LiveScore 7/24 app also has details of match info (including referee, stadium, match statistics, odds, and weather), as well as scores, and even red cards. Users can add their own choice of teams or matches to the favourites section and there's news of worldwide leagues and organization standings, fixtures, teams and players, team logos, injuries, bookings and more.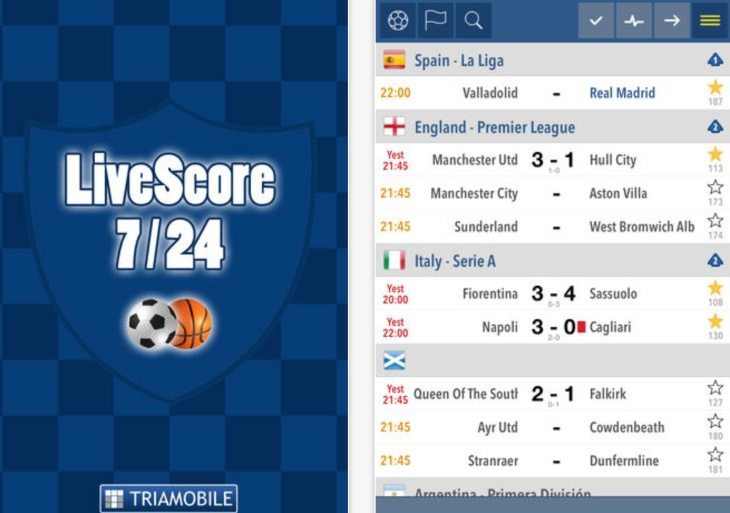 It's a great way of keeping in touch with soccer results from around the world. For example the screenshot above shows a Man Utd vs. Hull result for the English Premier League as well as covering Spain's La Liga and Serie A in Italy.
The iOS version of the app was updated yesterday to version 2.0.2 with fixes for iOS 8 changes. LiveScore 7/24 for iPhone and iPad is available from iTunes here. It's a free app that's compatible with devices running iOS 7.1 or later.
The Android app hasn't been updated recently but still has a user rating of 4/5 stars. It's also free and it's available from Google Play and is compatible with devices running Android 2.1 or later. Will you be keeping informed about football matches with the LiveScore 7/24 app for iPhone and Android?