Lenovo announces the Yoga Tablet 2 Android and Windows 8.1 tablets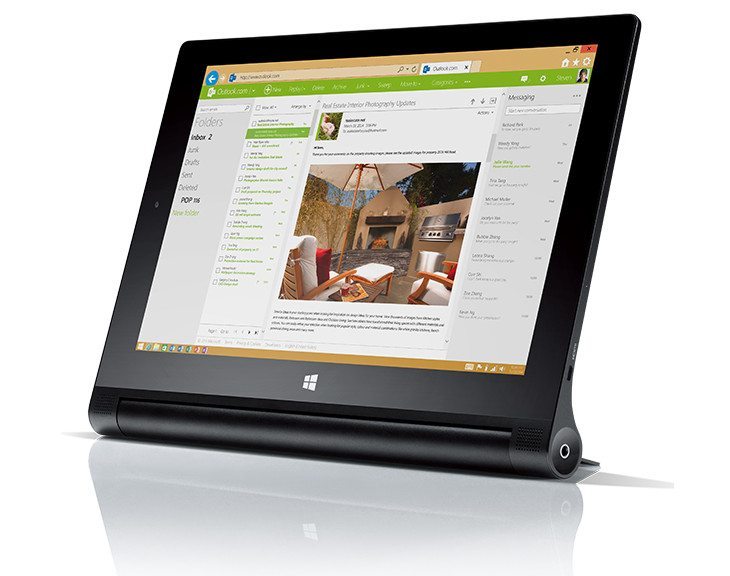 Lenovo held an event today where they took the wraps off a few new slates and updated their Yoga lineup in the process. We're going to take a quick look at the Yoga Tablet 2 which comes in two different sizes with your choice of OS.
Lenovo wanted to give consumers options with the Lenovo Yoga Tablet 2, and they certainly done that as you can choose between two different size options with an 8-inch or 10.1-inch slate. Once you settle on a size, you have the option of running Android 4.4.4 or Windows 8.1. There's a little something for everyone, and the aside from the display and OS, they specs are essentially the same across the board.
Both versions of the Yoga Tablet 2 have LCD displays with a resolution of 1920 x 1200. The processor is a quad-core Atom Z3745 clocked at 1.86GHz, and you'll get 2GB of RAM and 16GB or 32GB of storage depending on the OS. Both have microSD card slots, but you're getting shortchanged with only 16GB for the Android version. No word on the battery, but the Android slate is said to provide around 18 hours while the Windows model goes for 15.
The Lenovo Yoga tablets are known for their unique style, and the Lenovo Yoga Tablet 2 is a looker. They slates can be used in three different positions thanks to the kickstand, so you can stand, tilt or hold your tablet with ease. Rounding things out for the tablets is an 8MP rear camera, 1.6MP front-facing shooter, Wi-Fi, Bluetooth, and all the usual bells & whistles.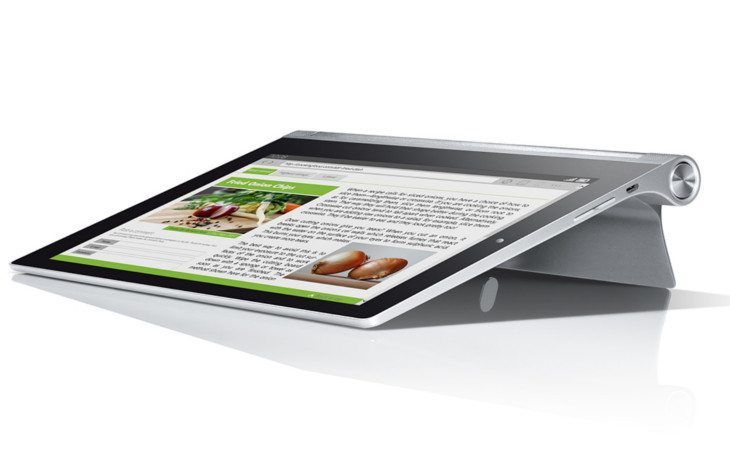 The 8-inch and 10.1-inch Android Yoga Tablet 2's are already up for grabs from Lenovo for $249 and $299 respectively. The 8-inch Windows 8.1 slate won't arrive until November for $299 while the 10-incher comes in at $399 from Best Buy later this month.
Are you interested in any of the new Yoga Tablets?