The Lenovo Yoga Tablet 2 Pro coming soon with Pico Projector and QHD display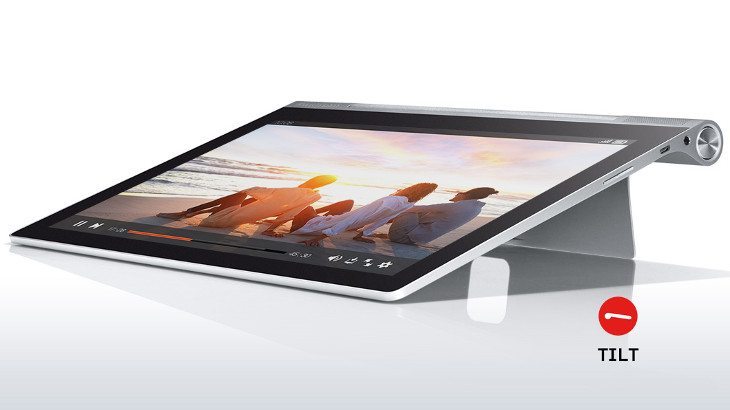 If you weren't impressed by the new Yoga Tablet 2 specs, then you may be looking for something a little big beefier. If so, Lenovo has you covered as the supersized Lenovo Yoga Tablet 2 Pro launched alongside their smaller slates.
The word flagship gets tossed around a lot, but usually not in the tablet world. That said, the iPad Air, Galaxy Tab 4 Pro and a few other slates certainly fall under that category. You can add the Lenovo Yoga Tablet 2 Pro to the list as it has a few features that help it stand out in the crowd.
The Yoga Tablet 2 Pro has a 13.3-inch display with an insanely sharp resolution of 2,560 x 1,440. If that weren't enough, the company added a built-in projector in the hinge. Yup, the Pro has a Pico projector that will sent out video or images at up to 50-inches at a WVGA resolution. In addition to the QHD display and projector, there is now a fourth mode for the Yoga that allows you to "hang" the slate on a wall or other surface.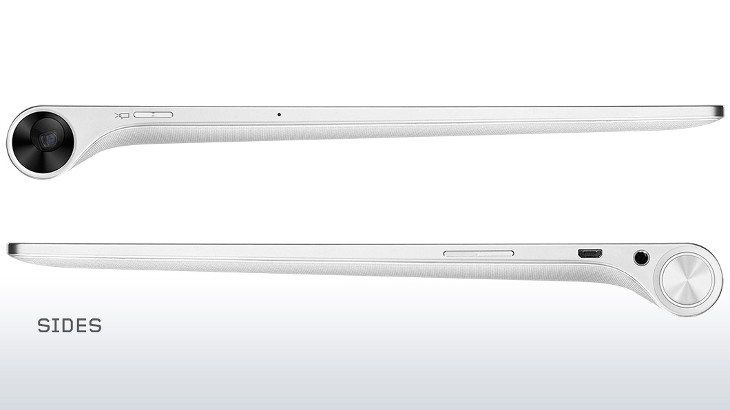 The rest of the Yoga Tablet 2 Pro specs include an Intel Atom 1.8GHz quad-core chip, 2GB of RAM and 32GB of internal storage. You can ratchet the storage up to 64GB via a microSD card, and the battery is said to provide around 15 hours on a full charge. Last but not least is an 8MP/1.6MP camera combo, and a 8-watt JBL sound system with a mini sub. The Yoga 2 Pro will run Android 4.4 with a little Sense 6.0 slathered on top.
The Yoga Tablet 2 Pro is more of a media machine that the regular versions of the Yoga Tablet 2, but the price is still reasonable as it will sell for $499. No release date was given, but the slate is expected to arrive before the end of the month.