Nexus 6 designed in two varieties to provoke thought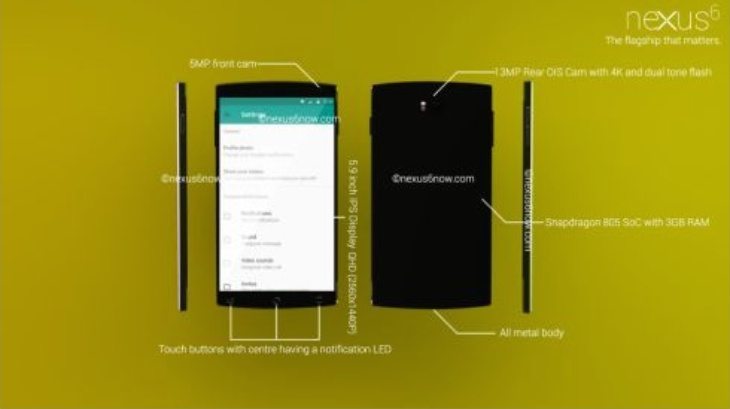 The rumor mill is really ramping up now regarding the Google Nexus 6 aka Nexus X. We expect Google to take the wraps off the new smartphone at some point in the next few weeks and of course it will be running the upcoming upgrade to the operating system, Android L. We've already seen many concept ideas and renders based on rumored specs, and today we want to share the Nexus 6 designed in two varieties.
This is a thought provoking idea as one of the rumored specs for the Nexus 6 is a massive 5.9-inch display, and there has been some debate over whether potential buyers really want the new Nexus to be this big. Nothing about the Nexus 6 has been officially confirmed yet, but a few days ago we reported on a device that could be the phone stopping by the FCC, and if you want to check out recent specs leaks and more you may enjoy a recent Nexus 6 rumor roundup.
The maker of the Nexus 6 is thought to be Motorola and the codename Shamu has been bandied about. Now well-known concept designer Rishi Ramesh has come up with his visions of a Nexus 6 flagship with an all-metal body and also a Nexus 6 Shamu mini version. Ramesh has also provided some specs for his concept ideas.
His flagship Nexus 6 has a Snapdragon 805 processor, a 5.9-inch IPS display with Quad HD resolution of 2560 x 1440, and 3GB of RAM. There's a 13-megapixel rear camera with optical image stabilization, dual tone flash and 4K video capture, and a 5-megapixel front-facing snapper. It features touch buttons with a notification LED to the center.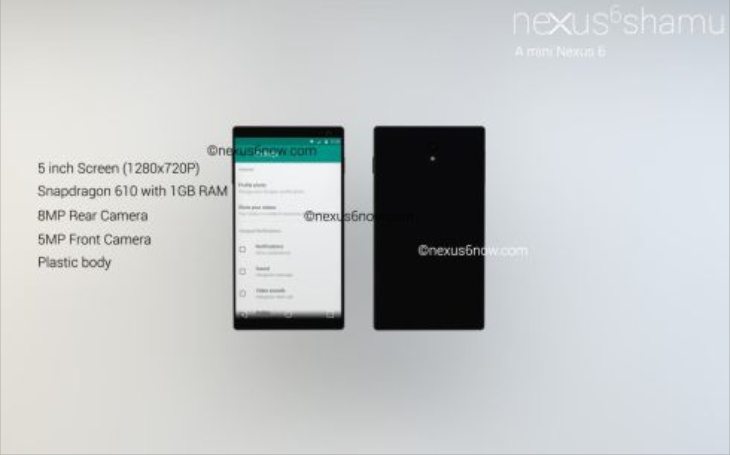 Moving on to the mini Nexus 6 Shamu, this one has a plastic body and midrange specs. These include a Snapdragon 610 processor, a 5-inch display with resolution of 1280 x 720, and 1GB of RAM. The camera arrangement consists of an 8-megapixel rear camera and 5-megapixel front-facing unit.
It would be interesting to hear what readers think about the idea of a Nexus 6 and Nexus 6 mini with lesser specs, especially with regard to screen size. Would you appreciate a smaller Nexus 6 smartphone, or would you only like it if it had the top-notch specs of a flagship device? Let us know with your comments.
Source: Nexus6Now
Via: Concept Phones