The Sharp Aquos Crystal lands in the US at Sprint and Boost Mobile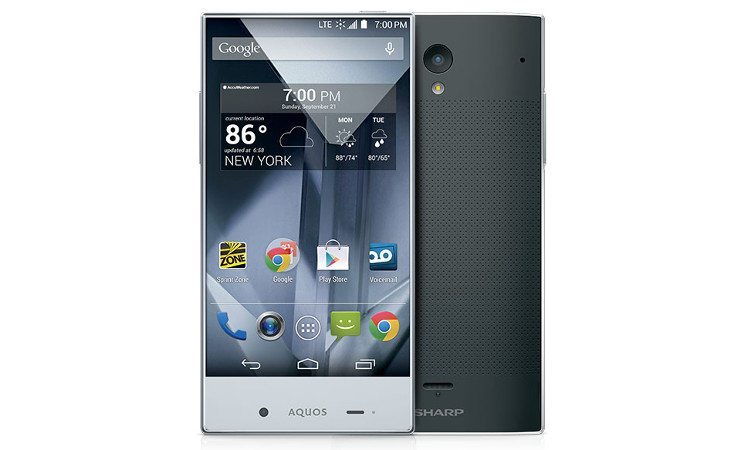 Exclusivity is a pretty big deal these days, and AT&T has been busy on that front this year by already locking down a few exclusives. One phone they didn't nab is the Sharp Aquos Crystal, and that edgeless smartphone has just landed in the states courtesy of Sprint.
The Sharp Aquos Crystal is one of the cooler designs out there, and we talked about its super slim bezels back in August when sharp unveiled their new handset. We knew it was coming to the US, and now Sprint has its pre-order page up and the Sharp Aquos Crystal is listed as "coming soon" at Best Buy as well.
While the Sharp Aquos Crystal specs aren't all that impressive, its bezels are as they are quite a bit thinner than the ones found on the LG G3. The screen itself comes in at 5-inches and it's of the 720p IGZO variety. Under that slab of glass you'll find the standard mid-range specs which include a Snapdragon 400, 8GB of (expandable) internal storage, and 1.5GB of RAM. You'll get an 8MP rear camera, 1.2MP front-facing snapper, and a 2,040mAh battery. It will run Android 4.4.2 out of the box, and has the added benefit of Harman Kardon's Clari-Fi tech as well.
The Sharp Aquos Crystal will be available for Boost in Best Buy stores and Boost Stores for $149.99 sans contract. Sprint will have it in black on October 17th, and it's priced at $10 per month through Easy Pay or at $239.99 unlocked if you want to pick one up on a 2-year deal.