Nexus 6 unlocked price is $649, coming in November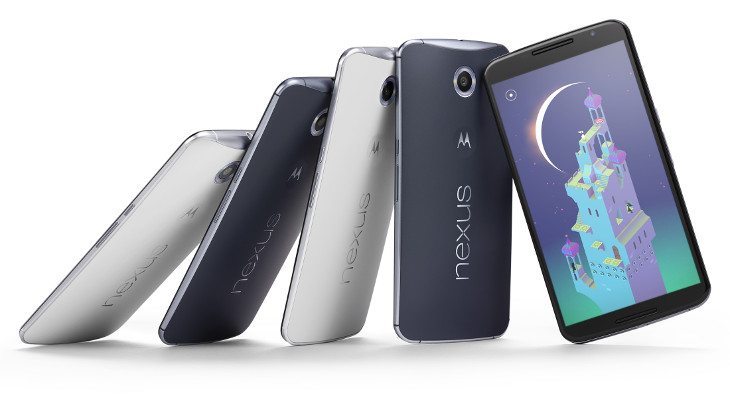 Unless you've been living under a rock or on a mountain top, you probably knew the Nexus 6 was coming. We've already given you the lowdown on the HTC Nexus 9, and now it's time for the Motorola Nexus 6 to spend a little time in the spotlight.
As with the Nexus 9, there are really no surprises to be had with the Nexus 6 in terms of the specs. It is an absolutely massive handset that's quite a bit larger than the LG G3 when you look at the tale of the tape. The Nexus 6 measures 159.26mm x 82.98mm x 10.06mm compared to the G3's measurements of 146.3mm x 74.6mm x 8.9mm. It's also a bit heavier tipping the scales at 184grams compared to 149grams on LG's flagship.
The Nexus 6 is big, but it's full of high-tech goodness with a Snapdragon 805 clocked at 2.7GHz, and a 5.96-inch 2,560 x 1,440 QHD AMOLED display. You'll find 3GB of RAM under the hood, and you'll have a choice between 32 or 64GB of storage. Like the new Moto X, it has a Dual LED ring flash to go with a 13MP rear camera, and the front-facing shooter clocks in at 2MP. All the standard connectivity options are present and accounted for, and it will have a large 3,220mAh battery to boot. You can also expect Android L straight out of the gate.
While the Nexus 6 specs aren't shocking considering all the leaks we've seen, the fact that it's coming to all four of the major US carriers is suprising. There's no pre-order date given at this time, but speculation points towards those beginning on October 29 with a release sometime in November. The Nexus 6 price is said to be $649 unlocked, but as it will be available through carriers, expect that price to drop significantly with a new contract.
Do you think the Nexus 6 price is a little too high compared to other QHD handsets out there?
Source: Google