The HTC Nexus 9 is official, and headed your way on November 3rd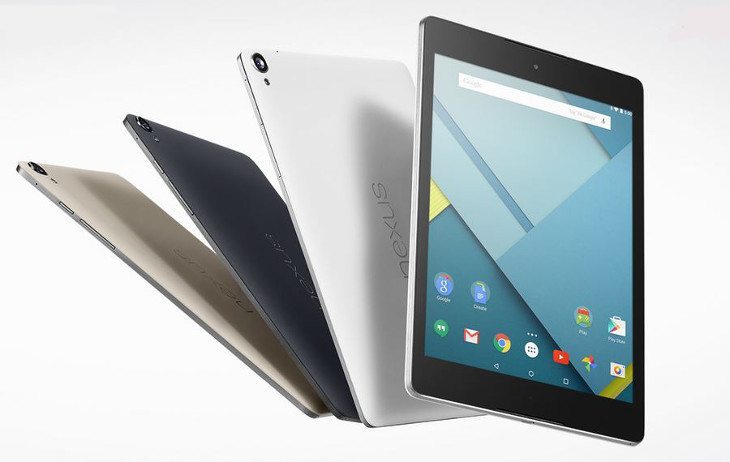 Just like clockwork, the HTC Nexus 9 has been revealed today, and it's just as awesome as we thought it would be. It's the slate to beat this year, and it's headed your way in a few short weeks. Ready to meet the HTC Nexus 9?
The folks at Forbes broke the news yesterday, that the HTC Nexus 9 would be announced today, and they were dead on the money with their story in regards to its pricing and release date. We'll get to that in a moment, for now we're going to take a look at the official HTC Nexus 9 specs.
The Nexus 9 will measure 153.68mm x 228.25mm x 7.95mm, and the Wi-Fi edition will weight 425g while the LTE model tips the scales at 436g. The screen is listed as an 8.9-inch IPS LCD display with a resolution of 2,048 x 1,536 —a bit sharper than your typical slab. Residing behind that large, luxurious pane of Gorilla Glass 3 is a 64-bit NVIDIA Tegra K1, 2GB of RAM and 16 or 32GB of internal storage.
Photo snappers will appreciate the 8MP rear camera on the HTC Nexus 9, and the 1.6MP should suffice for selfies. The slate will have the full array of sensors, dual mics, front-facing Boomsound speakers, and a 6,700mAh battery. As for the OS, it will come with Android 5.0 Lollipop straight out of the box, and you can expect timely updates for several years to come.
It would be an understatement to say the HTC Nexus 9 is an improvement over last year's model as the display and processor have seen a massive upgrade. As you'd expect, that has affected the price somewhat as the 16GB model will set you back $399 and the 32GB model will go for $479 while the LTE 32GB edition goes for $599. Pre-orders start on October 17, and the slate is expected to be available to purchase outright on November 3rd.
Are you impressed by the new HTC Nexus 9 or a bit disappointed with the design and price?
Source: Google