Micromax Canvas Nitro vs Samsung Galaxy Core 2 India shootout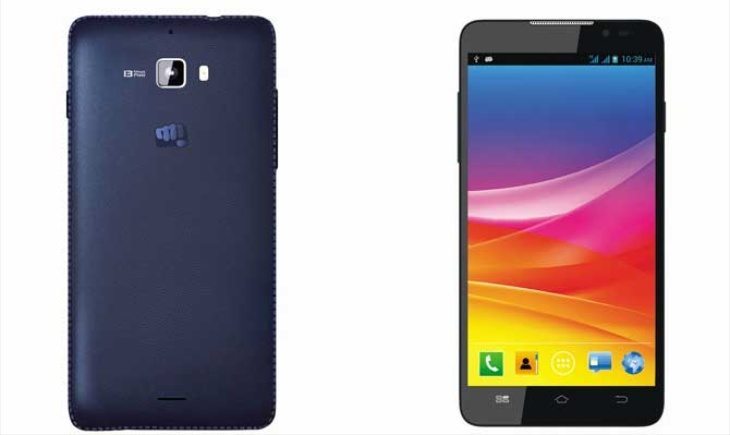 The Samsung Galaxy Core 2 smartphone released in the summer while the Micromax Canvas Nitro A310 is a new addition to the market in India. Both are dual SIM Android smartphones that have been gathering plenty of interest, so today we're bringing you a Micromax Canvas Nitro vs. Samsung Galaxy Core 2 India showdown.
These phones are close on pricing, although the Galaxy Core 2 (Core II) is the cheaper of the two. So what does the extra money for the Micromax A310 Canvas Nitro get you? Well, as far as specs are concerned quite a lot actually, as shown by looking at the key specs below. However, of course potential buyers will also want to take features and designs into account.
Processor
The Canvas Nitro has a 1.7GHz MediaTek MT6592 octa-core processor with Mali-450MP4 graphics. The Galaxy Core 2 has a 1.2GHz quad-core processor (chip and GPU unspecified).
Display
The Canvas Nitro has a 5-inch IPS LCD display with resolution of 1280 x 720 and 294 ppi. The Galaxy Core 2 has a 4.5-inch TFT display with resolution of 800 x 480 and 207 ppi.
RAM and Storage
There's 2GB of RAM and 8GB of internal storage that's expandable to 32GB via microSD for the Canvas Nitro. On the other hand the Galaxy Core 2 has 768MB of RAM and 4GB of internal storage, this time expandable to 64GB.
Camera set-up
The Canvas Nitro has a 13-megapixel rear camera with autofocus, LED flash, and 1080p video capture as well as a 5-megapixel front-facing camera. The Galaxy Core 2 has a 5-megapixel rear camera with autofocus, LED flash, and 480p video recording capability, and a VGA front-facing unit.
Battery
The Micromax phone has a 2500 mAh battery while the Samsung handset has a 2000 mAh battery. Both are removable.
Connectivity
Both phones support 3G, WiFi 802.11 b/g/n, Bluetooth 4.0, GPRS, EDGE, and microUSB 2.0.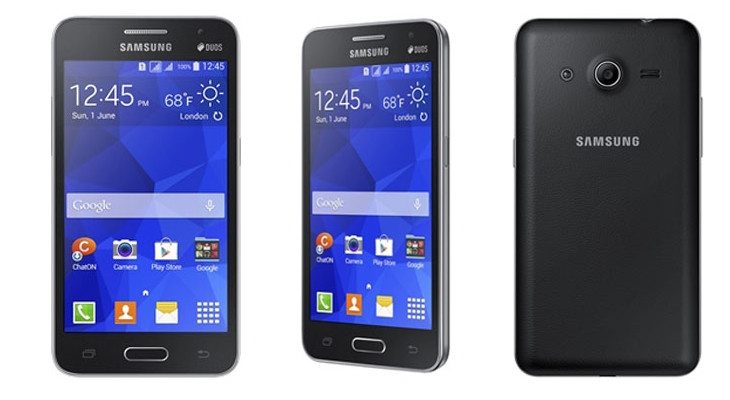 Operating System
There's another similarity here as both run Android 4.4.2 KitKat.
Price
The Micromax A310 Canvas Nitro A310 price at launch was Rs. 12,990 while the Galaxy Core 2 originally arrived at Rs. 11,990. However, on scouring various retailers the Canvas Nitro can now be found for around Rs. 11,800 and the Core 2 for around Rs. 9,900. Prices vary by retailer and colour options.
Checking out the above specs shows the Micromax Canvas Nitro has plenty of advantages over the Samsung Galaxy Core 2. Some of these benefits are a faster processor that's also octa-core, a larger display with higher resolution, more RAM and internal storage, much better camera capabilities, and a higher capacity battery.
All in all it's a pretty clean sweep for the Canvas Nitro with about the only stronger point for the Galaxy Core 2 specs-wise being a higher level of internal storage, and also a cheaper price tag. Although personal preference of design and build and also brand loyalty will come into play, we'd say that if you can afford the extra bit of cash for the Canvas Nitro that would be a wise move considering the specs upgrades over the Core 2.
When you've considered all of the above we'd be really interested to hear your opinions on these two smartphones. Would you still opt for the Samsung Galaxy Core 2 because of its lesser price, or do you think it's worth paying more for the benefits of the Micromax Canvas Nitro? We always appreciate your comments so do let us know.