NBA 2K15 review of gameplay iPhone 6, 6 Plus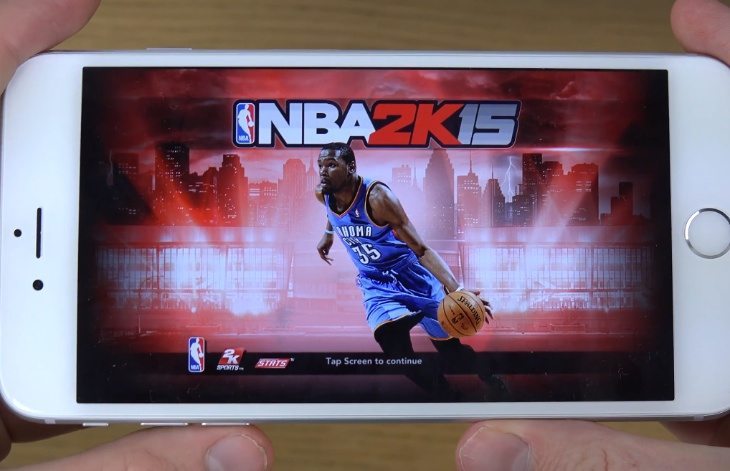 A few days ago we wrote about the arrival of the NBA 2K15 app for Android and iOS. This massively popular basketball game app includes all NBA teams and players and the latest version brings improved graphics, updates to player models and arenas, full MyCAREER mode and much more. Now we have some NBA 2K15 reviews of gameplay on the iPhone 6 and also the iPhone 6 Plus.
NBA 2K15 is not a cheap app as it's priced at $7.99 /£5.49. Therefore some might be thinking twice about splashing the cash on this game before they find out more about it. We've embedded two videos below our story from one of our favorite YouTubers Adrianisen. These show gameplay on the two new iPhones so that you can get an idea of the gaming experience and performance.
The first YouTube video shows NBA 2K15 being played on the iPhone 6. It shows the Quick Game set up and loading (Miami Heat vs. San Antonio Spurs), and as soon as the game begins it's evident that the graphics look pretty good. The reviewer shows controls and some of the different modes and praises the "really, really amazing graphics." While he may not be a great player of this NBA 2K15 app, the review is good enough to see just how smoothly the game plays.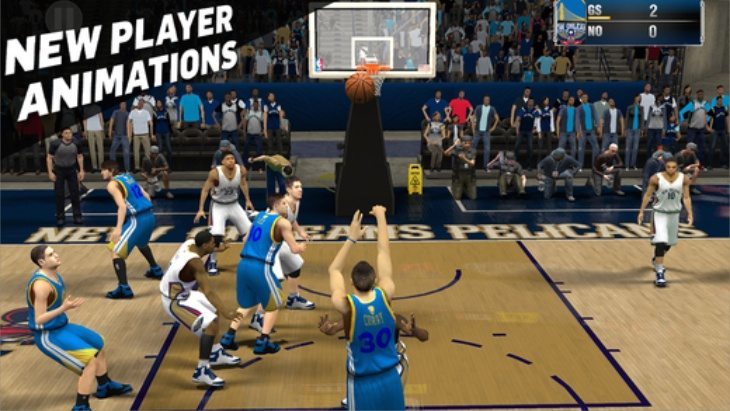 The second YouTube video shows NBA 2K15 again, but this time on the larger 5.5-inch display of the iPhone 6 Plus. As you would expect the review is similar to the first and covers much of the same ground showing something of how the game is played. However, it is good to see the contrast of the app on the much larger screen of the iPhone 6 Plus, and if you were wondering whether to purchase the 6 Plus for the gaming experience this might sell it to you.
After taking a look at the gameplay reviews for NBA 2K15 we'd like to know if it has convinced you to download the app? Maybe it's persuaded you to buy the iPhone or iPhone 6 for gaming? Let us have your comments.