Nokia Lumia 835 design and specs could appeal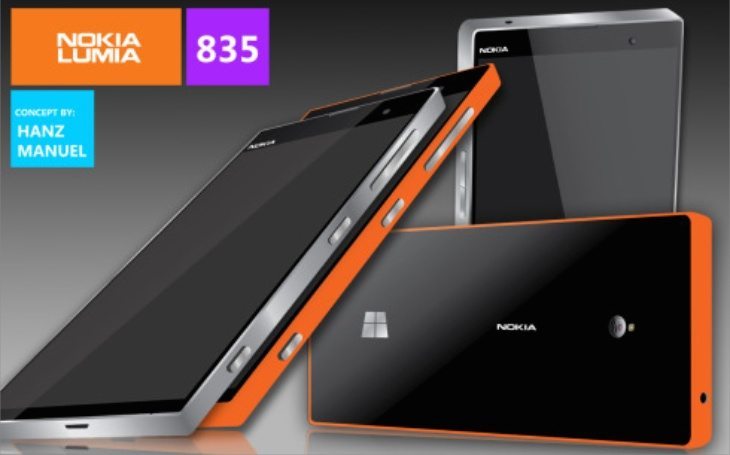 Occasionally at Phones Review we like to share concept ideas of smartphones and tablets as teasers of future possibilities. Today we're showing a Nokia Lumia 835 design with specs that we feel has a certain amount of appeal, and we'd like to know what you think about this Nokia vision.
The Nokia Lumia 835 render that you can see here comes from designer Hanz Manuel and features some rather more realistic specs than many of the concepts that we usually see. As you can see from the images we've shown here, the design has a familiar Nokia look but varies enough to offer something a little different with a newer feel.
It's pictured in orange or silver color options and looks as though it has metallic edges. It has very slim bezels although the handset itself looks a little chunky. The designer's specs for this idea include a 5.7-inch IPS LCD display with Gorilla Glass, PureMotion HD tech, and ClearBlack display.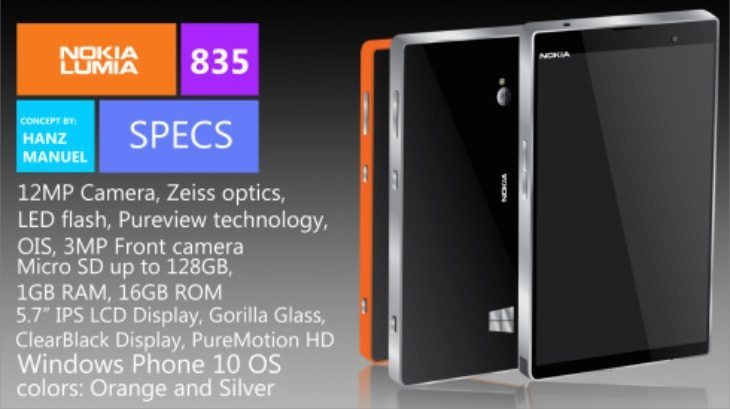 Further imagined specs include 1GB of RAM, and 16GB of internal storage that's expandable via microSD to 128GB. It has a 12-megapixel rear Pureview camera with Carl Zeiss optics, LED flash, and optical image stabilization, and a 3-megapixel front-facing snapper. This Lumia 835 runs Windows Phone 10, or what will in fact be simply Windows 10.
We'd be interested to hear your thoughts on this concept Nokia Lumia 835, although it's now official that the Nokia name will soon be dropped in favour of Microsoft Lumia. Does this Lumia 835 have any appeal to you? Send your comments to let us know.
Source: Concept Phones