Top 2014 Diwali apps for iPhone, iPad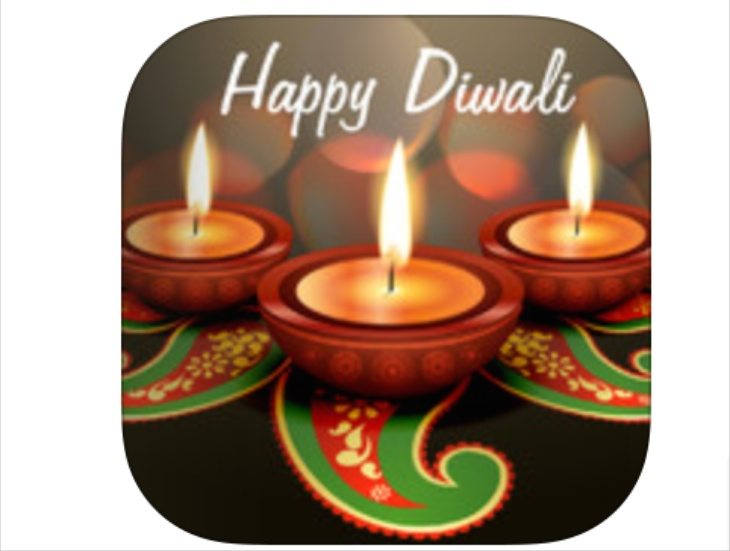 The special festival of Diwali is upon us and Hindus across the world will be celebrating this occasion, and coming together with family and friends. If you want to enhance this exceptional time you might be interested in some top Diwali 2014 apps for iPhone and iPad. These include Happy Diwali images, Diwali wishes, greetings and more.
Just hit the app titles to be taken directly to the App Store for further information or to download. The first app we have details of is with children in mind as it's the Diwali Festival Kids Activity app. This app celebrates the festival of lights and explains the story of Diwali so that children know its importance and significance. It has a coloring section with Diwali pictures and also a virtual fireworks display section with 6 different kinds of fireworks, memory game and more. This is a free app that's compatible with iPhone, iPod touch and iPad running iOS 6.1 or later.
Another popular app is Auracle — Happy Diwali. This celebrates the occasion with fireworks triggered by touch or shake with each firework revealing images concerning different elements of Diwali. This is a paid app priced at $1.99 /£1.49 and it's compatible with iPhone, iPod touch and iPad running iOS 4.3 or later.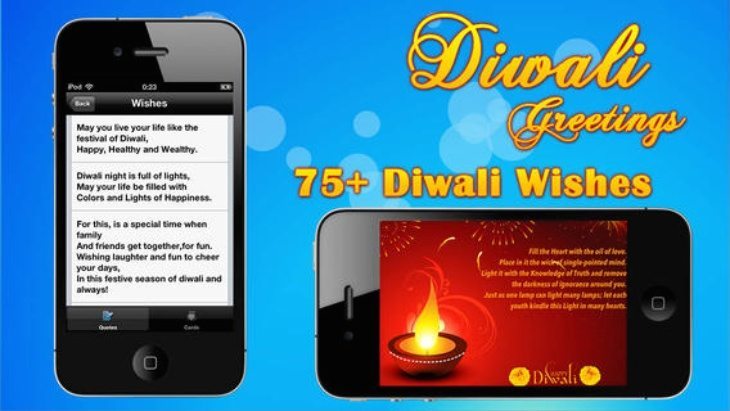 Another choice is Happy Diwali, which has just received an update. This is priced at $0.99 /£0.69 and is compatible with iOS devices running iOS 6.0 or later. The app includes the history of Diwali, Laxmi Aarti, Diwali Days of 2014, Diwali Rangoli, Diwali recipes, and Diwali Crackers.
Our next choice is Diwali Greetings for sending cards and wishes to your friends and family. This app is priced at $0.99 /£0.69 and offers plenty of features. It offers a wide selection of Diwali cards and wishing quotes, and enables users to create their own cards by selecting images and adding their own messages. Font size, color, style and more can all be adjusted and after you've previewed your card you can then send it to loved ones via Mail or Facebook.
Finally how about Diwali Wallpapers and Counter. This is a free app compatible with iPhone, iPod touch and iPad running iOS 6.0 or later. It has Diwali wallpapers that you can also add text to and send to friends, and you can share photos on Facebook or Twitter or send by email. You can also share images to Instagram or WhatsApp. As well as this the app has a Diwali counter.
Hopefully one or all of the above apps will be just what you're looking for, or if you have other Happy Diwali apps to recommend you can do so by using the box below. Alternatively you may want to check out our recent Best Happy Diwali apps for Android. All that remains for us to say is Happy Diwali!