Panasonic Toughpad FZ-E1 is headed to Europe soon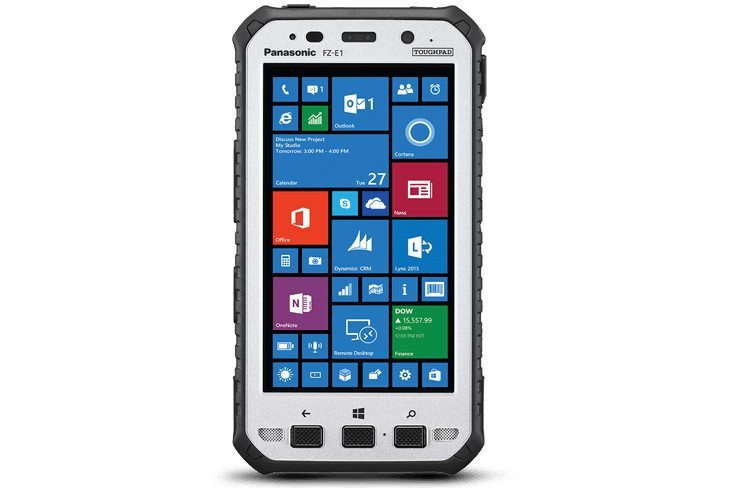 Smartphones and tablets can be fragile little things, and sometimes you need something a bit more rugged. The Panasonic Toughpad FZ-E1 can take care of that, and it can take almost anything you throw at it. It's one of the toughest handsets around, and it's headed to Europe.
Like the FCC in the states or TENAA in China, when a device hits the Global Certification Forum (GCF), it generally means that it is getting ready to arrive in Europe. The Panasonic Toughpad FZ-E1 has just rolled through the GCF, and if you work in hazardous environments, it may be just the thing for you.
The Panasonic Toughpad FZ-E1 specs show a 2.3GHz Snapdragon 801, 2GB of RAM and 32GB of storage. It sports a 5-inch HD display with an 8MP/1.3MP camera combo, and a 6,200mAh battery. It will run a mobile version of Windows 8 called "Windows Embedded" and it will have all the usual bells & whistles like Bluetooth 4.0 and WiFi.
What makes the Panasonic Toughpad FZ-E1 unique is its durability, and that comes with the MIL-STD-810G standard. The smartphone has that, and it's also dust and water resistant as well. It can handle drops big and small, extreme temperatures, and dust, dirt, grime and rain. That said, your pockets may not be able to handle the price.
As with everything cool, the Panasonic Toughpad FZ-E1 isn't going to come cheap. It's expected to be priced at around $1,899 when it arrives in Europe, so it will not be a device for everyone. Is the Toughpad something you would be interested in if it were under a grand?
via – GSMdome, BlogofMobile  Source: GCF