Candy Crush Soda for Android and iOS wait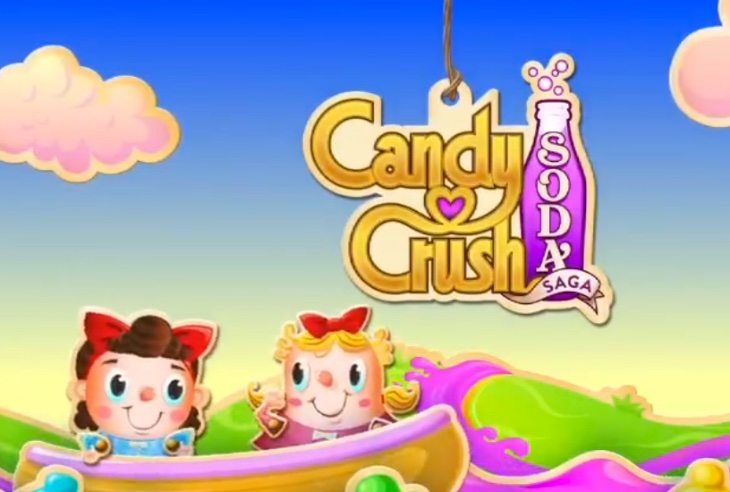 If you're a fan of the phenomenally successful gaming app Candy Crush Saga then you may already have heard of a new game from King called Candy Crush Soda Saga. So far the game is available on Facebook, but many eager players are waiting for it to release on Google Play or the App Store. The Candy Crush Soda for Android and iOS wait goes on though, and we wonder how many readers are excited for these official mobile apps to appear.
The Candy Soda Crush sister game is played in a similar way to Candy Crush but also has some new features. It launched on Facebook with 135 levels and more content to be added regularly, and social media and forums are full of early adopters of the game talking about it. It's also apparent from forum threads that many people are avidly waiting for the iPhone and Android mobile apps of Candy Crush Soda.
Although the Android version is already in testing in some countries at the moment, the official apps are yet to appear on the respective iOS and Android app stores. Developer King has already said that the mobile apps for smartphones and tablets will arrive in Q4 this year, so at least we know they're on the way, but that won't do much to ease the wait for those excited to get to grips with Candy Crush Soda.
On the Candy Crush Saga Twitter page one person asks for any idea about when the mobile version of Candy Crush Soda will be available to all countries and says lots of people are asking. The response to this question from King is "It's coming soon and when it does, it's going to be sweeeet!" Another tweet yesterday in response to a question about about Candy Crush Soda Saga says, "It's already available for you to play on Facebook, and it's coming soon to mobile. Not long now!"
Therefore some nice little teasers for the Android and iOS app versions, and we can only hope that 'coming soon' means in the next few weeks and not closer to the end of the year. While we wait to hear some firmer news on availability we'd like to hear from readers about Candy Crush Soda Saga. Are you one of the many people anticipating the mobile app release for Android or iOS devices? Let us know with your comments.