Former Head of Android Andy Rubin is leaving Google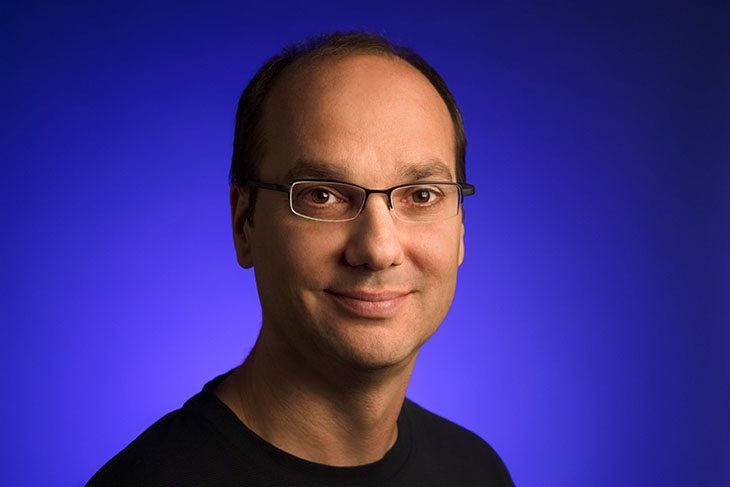 Andy Rubin is leaving Google, according to information from the media. Google has officially confirmed the rumours, and the company's CEO Larry Page had this to say in an official statement: "I want to wish Andy all the best with what's next. With Android he created something truly remarkable-with a billion plus happy users. Thank you".
Andy Rubin is leaving behind a leading position within the Mountain View-based company, in order to start "an incubator for startups interested in building technology hardware products".
Andy Rubin was called "the father of Android", because he has co-founded Android Inc. in 2003, which was later acquired by Google in 2005. Until March 2013 he was constantly overseeing the Android project and became Senior Vice President of Mobile and Digital Content at Google. In March of 2013, as an effect of internal shifting of positions and people announced by CEO Larry Page, Andy Rubin had moved from the Android division to take on new projects at Google. His place in leading the Android team was occupied by Sundar Pichai at that date.
The last entry on his resume with Google puts him in the position of head of the company's nascent robotics effort. However, with Rubin's departure, a company spokesperson said that Google "remains committed to robotics and will continue investing in the sector". His place will be taken by James Kuffner, a research scientist and member of the robotics group at Google.
With Android, Rubin had a crucial role in managing teams and shaping the future for Android as a platform, from the early days of catching up to Microsoft's Windows Mobile (that later became Windows Phone) and Apple's iOS, to the more recent period where Android has become the world's preferred mobile platform. As a leader of the Android group, he has known to drastically differentiate between members of the group and the rest of the company and its employees.
As far as the reasons behind Rubin's departure are concerned, a person close to Rubin claimed that he "is an entrepreneurial spirit who likes to run his own show and was facing constraints on his activities at Google". Google declined to officially comment on the statement, however.
Source: The Wall Street Journal
Via: Engadget