Nexus 9 availability dates on Google Play change to 1 to 2 days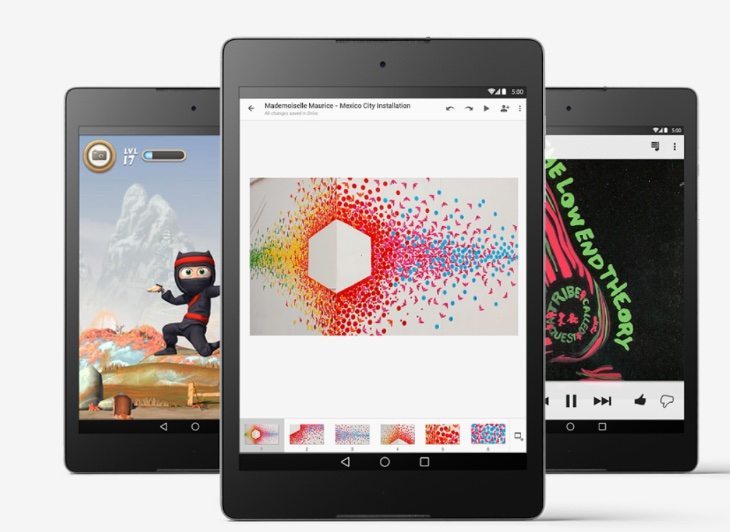 When the HTC Nexus 9 tablet was first made official we informed readers that the device would be available to pre-order in October with an expected release date of November 3. Following this, pre-orders for the tablet opened on Google Play as expected, but the shipping date given merely stated an estimated time of 2 to 3 weeks. The good news is that some Nexus 9 availability dates on Google Play have now changed to just 1 to 2 days for the US and UK.
Of course this ties in nicely with the expected arrival date of the tablet, but nevertheless it's nice to see this confirmed on the US Google Play Store as shown in the image below. It means that buyers could be receiving the Nexus 9 within days now, and will have the first device to release running Android 5.0 Lollipop out of the box. This news applies to both the black or white WiFi-only models in 16 or 32GB but the LTE models and tan color option are still showing as "coming soon."
Recently we also gave news on Nexus 9 availability being delayed for UK buyers as the date on Amazon had been pushed back to December 15. On the UK Google Play Store though the 16GB models in black or white and the 32GB model in white were still listed as "leaves warehouse by November 3." However, the 32GB model in black was listed as being out of stock.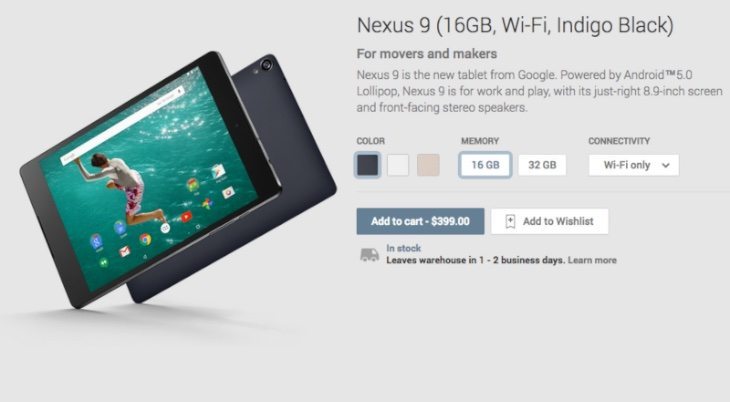 The latest status of the Nexus 9 on the UK Google Play Store is that the 16GB options are now both listed for shipping within 1 to 2 days, but the 32GB options in both black or white color options are now listed as "out of inventory." Again this is for the Wi-Fi only models with the LTE models showing as not available yet.
If you're unsure whether to order the HTC-made Google Nexus 9, you might like to check out a comparison of the Nexus 9 vs. iPad Air 2, or against the iPad mini 3 at the links provided. We'd be interested to hear from readers who have pre-ordered the Nexus 9 or are about to do so? Have you been given a precise shipping date for the device yet? Let us know with your comments.