Xiaomi Redmi 1S vs Micromax Canvas Nitro India contest
To say that the Xiaomi Redmi 1S has been a hugely popular phone in India would be an understatement, but one of the drawbacks of this device has been the difficulty getting hold of one. Now it has been joined on the market by the Micromax Canvas Nitro A310, another device that's generating plenty of interest. Today we're looking at the Xiaomi Redmi 1S vs. Micromax Canvas Nitro in an India contest, considering price and specs.
These are both dual-SIM Android phones for the more budget end of the market that offer extremely good value for money, although the Canvas Nitro is the more expensive. The Redmi 1S has been sold in India via flash sales with demand outstripping supplies, although there will be a new flash sale on November 4 for those who have been unsuccessful getting it so far. The Micromax A310 Canvas Nitro recently arrived for sale and is readily available. Read on for the key specs of these devices and more.
Processors
The Redmi 1S has a 1.6GHz Snapdragon quad-core processor with Adreno 305 graphics. The Canvas Nitro has a 1.7GHz MediaTek MT6592 octa-core processor and Mali-450MP4 GPU.
Display
The Redmi 1S has a 4.7-inch IPS LCD display with resolution of 1280 x 720 and 312 ppi. The Canvas Nitro has a 5-inch IPS LCD display with 1280 x 720 resolution resulting in 294 ppi.
RAM and Storage
There's 1GB of RAM and 8GB of internal storage that's expandable to 32GB via microSD. The Canvas Nitro has 2GB of RAM and 8GB of internal storage, also expandable to 32GB.
Camera set-up
The Redmi 1S has an 8-megapixel rear camera with autofocus, LED flash, and 1080p video capture, as well as a 1.6-megapixel front-facing camera. The Canvas Nitro has a 13-megapixel rear camera with autofocus, LED flash, and 1080p video capture, and a 5-megapixel front-facing camera.
Battery
The Redmi 1S has a removable 2000 mAh battery and the Canvas Nitro has a removable 2500 mAh battery.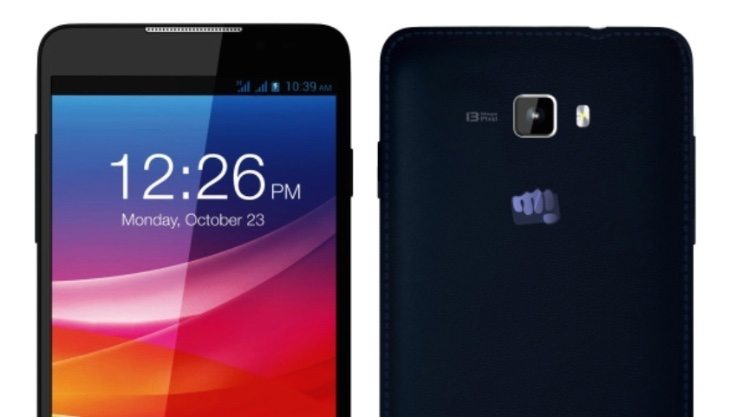 Connectivity
Both devices support 3G, WiFi 802.11 b/g/n, Bluetooth 4.0, GPRS, EDGE, and microUSB 2.0. The Redmi 1S also has WiFi Direct and USB OTG.
Operating System
The Redmi 1S runs Android 4.3 Jelly Bean skinned with Xiaomi's MIUI 5.0. The Canvas Nitro runs Android 4.4.2 KitKat.
Dimensions
The Redmi phone measures 137mm x 69mm x 9.9mm. The Micromax handset measures 141mm x 71.63mm x 8.91mm.
Price
Now here's the deal. The Xiaomi Redmi 1S has a distinctly low price of Rs. 5,999, but of course that's only good if you can get hold of one. Meanwhile the Canvas Nitro price at launch was more than double this at Rs. 12,990. However, it can now be found cheaper depending on retailer, and we've seen it from around Rs. 11,500.
As you would expect from the difference in pricing the Micromax Canvas Nitro offers an almost clean sweep over the Redmi 1S when it comes to specs. For instance, the Canvas Nitro benefits from an octa-core processor, larger display, more RAM, better camera capabilities, and a higher capacity battery. It also runs a later version of Android and is the slimmer of the two handsets.
On the other hand the Redmi 1S is extremely good value for money… if you can purchase one that is! Although choosing the Canvas Nitro looks to be a no-brainer, that only applies if you're willing to pay the extra price, and of course other factors also apply. Potential buyers also need to consider design preference, build quality, and after-sales service for example, and these aspects can often be a case of make or break.
We'd like to know which of these two smartphones gets your vote. Would you rather purchase the Redmi 1S with its much lower price but lesser specs, or would you pick the Canvas Nitro with its more impressive specs line-up? We always appreciate your comments so do let us know.