Sony Xperia Nexus idea has tasty specs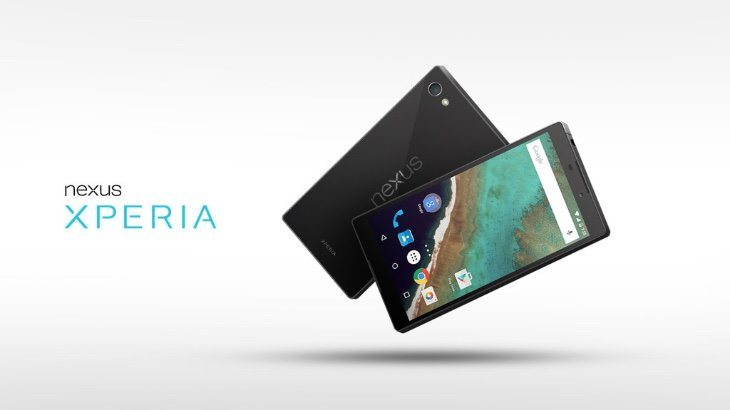 Anyone who's interested in smartphones and tablets will know just how popular Google Nexus devices are. The new Nexus 6 smartphone and Nexus 9 tablet were made by Motorola and HTC respectively, and we've seen Nexus devices from other manufacturers including Samsung and LG. Maybe it's time that Google collaborated with Sony, and that's where this Sony Xperia Nexus idea with tasty specs comes into play.
The idea of a Sony Nexus handset would be a dream combination for many device enthusiasts, and this new concept design reflects that desire with a tempting teaser of what could be possible. It comes from designer Kevin Moses on DeviantArt, and we'd like to know if this Nexus Xperia phone is something that you'd like to see come to fruition.
Although the design echoes the usual Xperia look in some ways, the top and bottom edges are not rounded. The handset has virtual Android buttons and looks to have a soft touch plastic reverse rather than glass. Overall, it's not too far from what we'd imagine a Sony Xperia Nexus phone to look like.
The designer has also provided a handy imagined specs list for this render. This Sony Xperia Nexus handset has a Qualcomm Snapdragon 810 64-bit processor, Adreno 420 graphics, a 5.2-inch IPS LCD display with Quad HD resolution of 2560 x 1440, 4GB of RAM, and 32 or 64GB of internal storage. Further specs include a 21-megapixel rear camera with OIS+ and HDR, an 8-megapixel front-facing snapper, and a nicely sizeable 4000 mAh battery.
When you've absorbed this Nexus phone design with its very appealing specs we'd like to hear what you think about it. Do you think it's about time for a Sony Xperia Nexus smartphone? If so, would you like it to be something like this?
Via: Concept Phones