First Moto G receives Android 4.4.4 update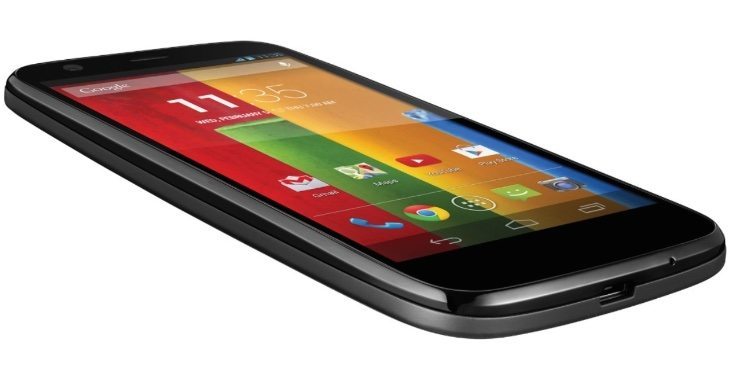 The new Moto G (2014) released running Android 4.4.4 KitKat out of the box, but until now the original Moto G has remained on Android 4.4.3. Now there's some good news as the first Moto G is receiving the Android 4.4.4 KitKat update, bringing it in line with the newer version.
This news applies to the Moto G XT1032 3G international model, and fortunately this is a common variant of the phone. It's reported that Android 4.4.4 has already started to roll out to the device as an OTA (over-the-air) update. You may have already received notification of the update but if not it's worth checking under the Settings menu on your handset.
Some XDA forum users spotted the update and one has already posted the ZIP file for it. As well as this Motorola has also issued an update notice for version 210.12.61 that refers to "all US Retail users." This could indicate that other US variants of the phone may also receive the 4.4.4 KitKat update soon.
It's good to hear that this original model of the Moto G is now receiving Android 4.4.4, but many people will be more interested in the upcoming Android 5.0 Lollipop update. Fortunately Motorola has already stated that the original and new versions of the Moto G will receive Lollipop, although as Android Police points out, it's not clear whether this will also apply to the AT&T and Verizon customized variants.
Do you have the Moto G model XT1032? If so, have you already received the Android 4.4.4 KitKat update for your device? Send your comments to let us know.
Sources: Motorola Support AND XDA Forum
Via: Android Police