Nexus 6 India listing online before launch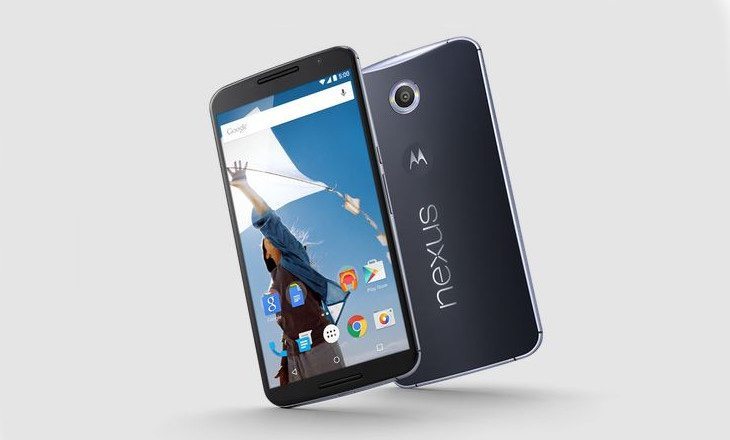 The Google Nexus 6 made by Motorola is set to be another hugely successful smartphone in the popular Nexus line. It's set to release at some point in November and already went up for pre-order in the US where it very quickly sold out. Many consumers in India are waiting for news about the phone's availability in the country, and now there's a Nexus 6 India listing at an online retailer.
When the Nexus 6 was made official we heard from Motorola India that its release would roll out to 28 countries, including India,beginning later this year. Last year the Google Play Store India had the Nexus 5 listed within weeks after it was made official. The Nexus 6 hasn't been listed on Google Play India just yet, although we imagine it will appear for sale soon, especially as the Nexus 9 tablet is already listed on Google Play.
However, retailer Flipkart has now made a Nexus 6 product page available, where the phone is described as "coming soon." Although the phone is not yet on sale, this is a good indicator that it may be available before too much longer. The 32GB Nexus 6 is shown on Flipkart, although as yet there's no price detailed. There is an option shown to sign up for notification of when the phone is in stock though.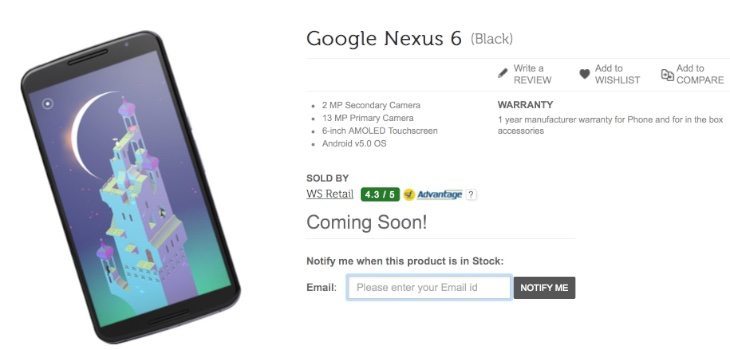 While we hope that the signs are looking good for a Nexus 6 release in India soon, it's worth pointing out that there have been recent reports that pre-orders in the UK have been pushed back to mid-November. The phone was expected to be up for grabs from early November in the UK, so it looks as though there could be a delay in the expected release there. It's not yet clear whether this 'delay' will also affect other countries, although it does look as though the Nexus 6 could be in short supply, at least initially.
Are you eagerly waiting for the Nexus 6 India launch? Are you hopeful that availability in the country will be sooner rather than later? We always appreciate hearing from our readers so do send us your comments.
Via: Fone Arena