Samsung Galaxy Y Pro Duos 2 with refreshed specs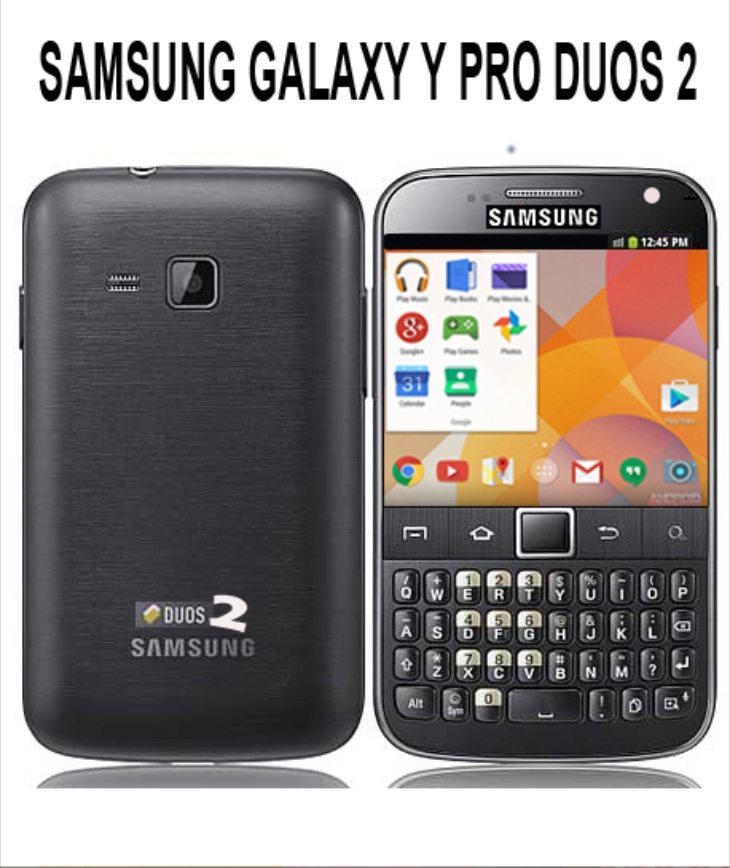 Some readers may well remember the Samsung Galaxy Y Pro Duos that released back in 2012, an Android handset with a physical QWERTY keyboard. Now fans of the phone may be interested that this idea has been taken a step further with the Samsung Galaxy Y Pro Duos 2 idea with refreshed specs that you can see here.
We'll point out right now that this is in fact a concept idea, but it's one that we thought readers might be interested in taking a look at. We see many renders of popular upcoming flagship devices, so it's quite refreshing to see one for the lower-end of the smartphone market.
This Samsung Galaxy Y Pro Duos 2 comes from designer Hajie Jimenez, and although it would be aimed at the more affordable sector of the market it's running the upcoming Android 5.0 Lollipop OS. The designer has handily provided some specs and feature for his imagined Samsung phone.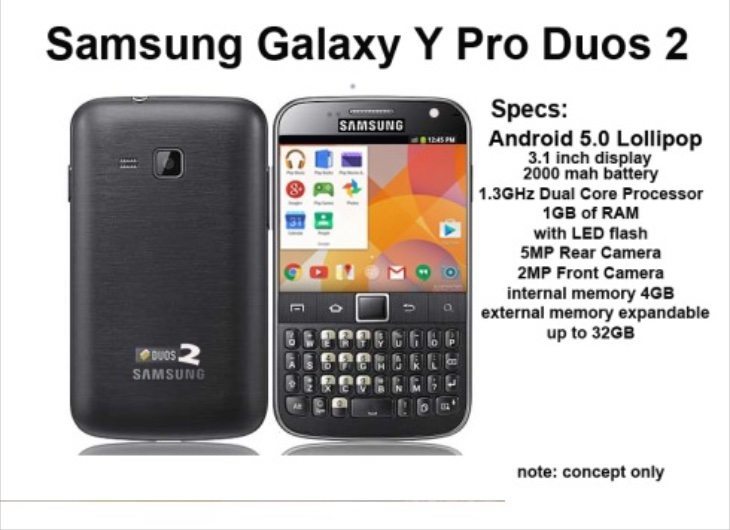 These Galaxy Y Pro Duos 2 specs include a 1.3GHz dual-core processor, a 3.1-inch display, 1GB of RAM, and 4GB of internal storage that's expandable to 32GB via microSD. It has a 5-megapixel rear camera with LED flash, a 2-megapixel front-facing camera, and a 2000 mAh battery.
As you can see this dual SIM device features a QWERTY keyboard, something that's still popular with many phone users. The phone has a slightly curved look that would feel comfortable in the hand, and in fact in appearance it looks pretty much the same as the Galaxy Y Pro Duos. As it's a Samsung phone we're imagining this is a plastic build.
It would be good to know what readers think about this concept Samsung smartphone refresh with specs. Is this Samsung Galaxy Y Pro Duos 2 a handset you might consider if it were to come to fruition? Let us have your comments on this idea.
Source: Concept Phones