Samsung Galaxy Edge Note release date for the US is November 14th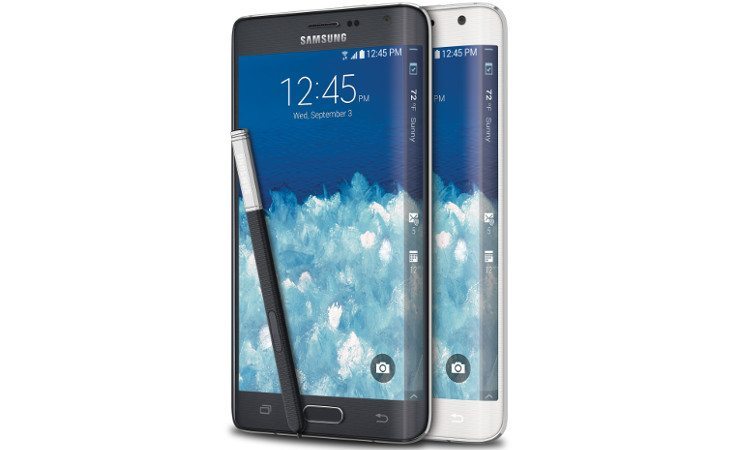 If you live in the states, and have been wondering about the Samsung Galaxy Edge Note release date, wonder no more. It's official, the Galaxy Edge Note is headed to the United States, and it's coming on November 14th.
People around the globe have been enjoying their Samsung Galaxy Note 4, and the Samsung Galaxy Edge Note release date for the US couldn't have come at a better time for Sammy. The phablet is going to have its work cut out for it this year with the iPhone 6 Plus and Nexus 6, but it has an "edge" on the competition this time around.
Samsung's Galaxy Note Edge is unique as one side of the display wraps around the device. This gives you a unique way to get notifications and other information, and it's an "always on" type of feature as well. The phablet is also a beast in the specs department with a 5.6-inch QHD display, 3GB of RAM, and 2.7GHz Snapdragon 805 under the hood. It looks great, can track your health, and it's one of the cooler devices Samsung has produced in years.
It's been a year of highs on lows for Sammy, as they've put out some great handsets, but are currently second-guessing their smartphone strategy going forward. The Samsung Galaxy Edge Note release date is great news for folks in the US looking to pick up a large handset, and it's really going to be tough to beat if you dig the S-Pen and Sammy's software features.
The Samsung Galaxy Edge Note will be avialable to purchase in Frost White and Charcoal Black from T-Mob, Sprint, Verizon, U.S. Cellular and AT&T along with Samsung Experience Shops starting on November 14th if you're interested in picking one up. AT&T will have demo's ready to go on November 7th if you'd like to see one in action.
Via – BusinessWire