BlackBerry Aero design offers a unique touch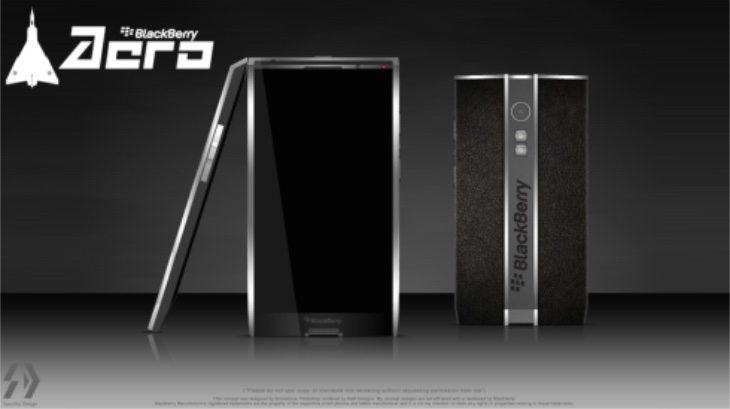 Despite BlackBerry's recent struggles there are still plenty of fans of the brand out there, and recently the company released the BlackBerry Passport. This is the company's attempt at a high-end device with some very decent specs but has met mixed reception, and some BlackBerry users might appreciate a phone aimed at the luxury end of the market. With this in mind, today we're showing a BlackBerry Aero design that offers a unique touch.
We see many concept designs at Phones Review but this one is rather more interesting than some and we wonder if readers would like to see BlackBerry develop something similar to this vision. It comes from designer Suwhenzetie over on DeviantArt for CrackBerry.com. The BlackBerry Aero has a sleek and stylish look, with a premium stainless steel frame and soft touch reverse.
It has an angled design aimed at providing a comfortable hold, although we're not sure if it looks as though it would be comfy to grip. A design element that we really like though is a glass inlay on the rear that covers the BlackBerry logo and the camera. This is a distinguishing touch that we think many would admire. BlackBerry Aero specs include a 5.5-inch Super AMOLED display with Quad HD resolution of 2560 x 1440, and a 3200 mAh battery.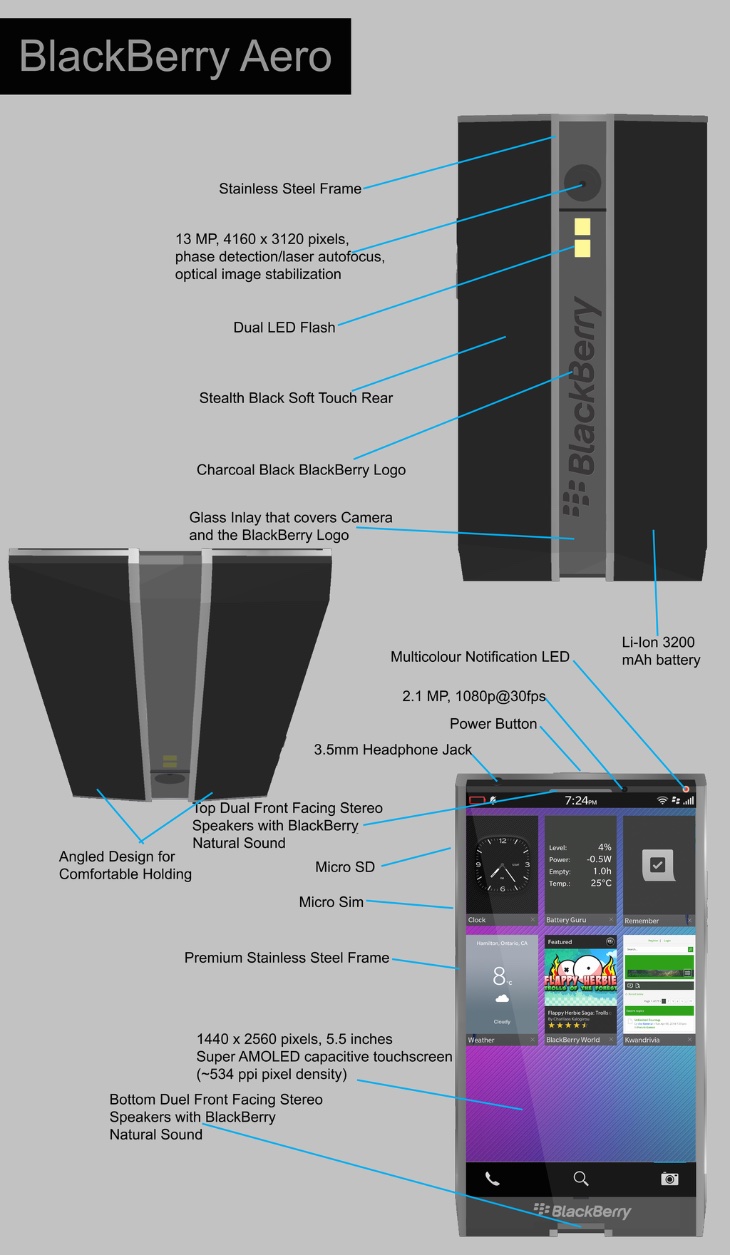 It has a 13-megapixel rear camera with phase detection, laser autofocus, dual LED flash and optical image stabilization, and a 2.1-megapixel front-facing snapper. There's also a 3.5mm audio jack, micro SIM and micro SD and the Aero has some very nice features indeed such as a multicolor notification LED and dual front-facing stereo speakers with BlackBerry Natural Sound.
This is certainly a phone that would make people sit up and pay attention and we wonder what you think about this concept idea. Do you like the styling, specs and features of the BlackBerry Aero creation? Let us know with your comments.
Source: DeviantArt
Via: Concept Phones