Huawei Honor 6X phablet leaks with rear Dual Camera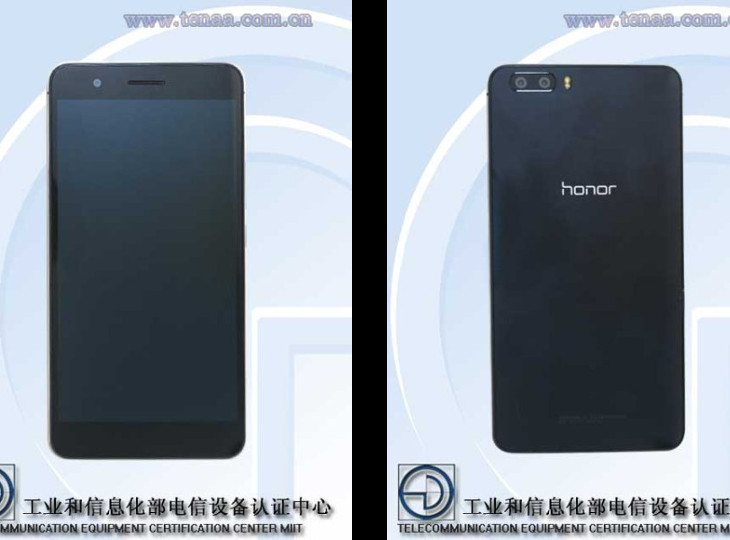 Another day, another TENAA leak. Remember when we used to think that about the FCC? Thing's may have slowed down with new releases in the states, but things never slowdown in China. Huawei has another handset in the works, and it appears to be a variant of the Honor 6 dubbed the Huawei Honor 6X.
As the name implies, the Huawei Honor 6X is a phablet-sized handset with a 5.5-inch FHD display. It will get its power from a 1.8GHz octa-core chip and 3GB of RAM, and you'll get 32GB of internal storage to work with which can be kicked up to 64GB with a microSD card. Connectivity options include LTE, WiFi, Bluetooth, and all the usual suspects.
The cameras are what makes the Huawei Honor 6X interesting as it looks like they may have taken a page out of HTC's book. The backside of the Honor 6X shows a "dual' camera of sorts and it's listed as an 8MP sensor. That said, we're unsure if it works like HTC's Duo Camera or in a different manner altogether.
It will be interesting to see the Huawei Honor 6X in its final form whenever it arrives in China before rolling out to a few other regions. The specs are all you could as for from a flagship, and the dual camera is interesting to say the least. Stay tuned, and we'll keep you in the loop on the Huawei Honor 6X and its funky rear cameras.
How do you think the dual cameras will function on Huawei's new handset?
via – MobileGeeks  source: TENAA