Candy Crush Soda Saga iOS, Android release countdown starts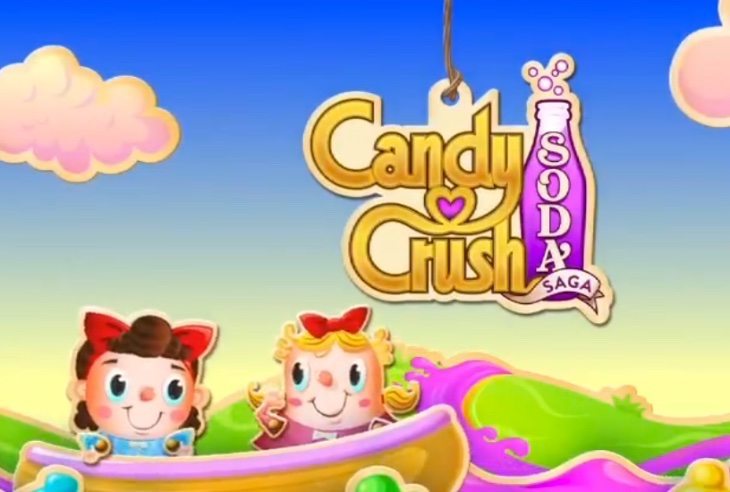 The Candy Crush Saga app has been a massive hit already, and recently many players have been waiting for the new Candy Crush Soda app for Android and iOS devices to release. Almost two weeks ago we reported on the wait for the app and King has already said that it would release this quarter. The news today is more promising, as there's a Candy Crush Soda iOS and Android release countdown, and it looks as though it could arrive within a week.
When we last wrote about this King had been teasing on Twitter that the app would be available soon. However, as we're already into Q4 we had no way of knowing how soon that meant, and technically the app could have arrived at the end of the year. Candy Crush Soda Saga is already available on Facebook and we know the Android version was in testing but hadn't heard anything about the iPhone and iPad app.
There's a huge amount of anticipation for Candy Crush Soga, and social media and forums are full of people asking when the Android and iOS apps will release. Since our last report there has been a further teaser on the iOS version of the existing Candy Crush Saga app about a new game said to be "coming soon." When hitting the teaser game icon we were treated to three lollipop hammers for our trouble, a nice little bonus.
Yesterday we noticed that this teaser for the new game had changed to "7 days left" and now of course it says "6 days left." While there's no confirmation from King that this is definitely a countdown for Candy Crush Soda on iOS, it seems extremely likely that it is. If so, that means that the release of the Candy Crush Soda iOS (and we assume also the Android) app could be on November 12, less than a week away!
We'll be keeping a close eye on this and will keep readers informed about the release of Candy Crush Soda for iPhone and Android devices. Are you excited about the upcoming Candy Crush Soda app? Will you circle November 12 on your calendar and hope to see the app appear on the App Store and Google Play on that date? Let us know with your comments.