2014 Moto X Android 5.0 Lollipop update leaks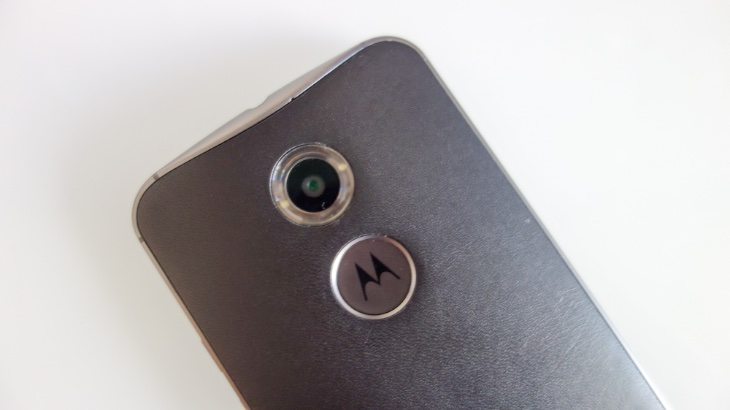 At the moment many Android device owners are hotly anticipating the arrival of Android 5.0 Lollipop for their smartphones and tablets. We know that it will release first to Nexus devices and hopefully Motorola won't be too far behind. Today we have some details of the 2014 Moto X Android 5.0 Lollipop update from a leak.
Motorola has gained itself a good reputation lately for providing timely Android operating system updates, and recently we told how the company has issued a 5.0 Lollipop update tracker. This will keep Moto device owners informed about updates and we already know that both last year's Moto X and the new Moto X 2nd gen will both be receiving Lollipop.
Now it looks as though the Moto X (2014) update is well in progress as Phandroid has managed to get hold of some info and images from an anonymous source showing the Moto X running 5.0 Lollipop. This is being used on test devices from a build running on a new Moto X that was completed around a week ago, although it should be noted that further changes could be made.

One of the things shown from the leak concerns Chromecast, and it appears that users will gain the ability to cast the screens of their phones directly to their televisions. A flashlight toggle is also apparent. Another spot points to Motorola retaining its customized software rather than the ambient display and voice actions built in with Android 5.0 Lollipop.
The camera software has also received some tweaks, and a new feature of a camera shutter timer has been added that can be set for between 3 and 10 seconds. The camera icons have changed slightly from those in KitKat. There's still no news on an exact rollout date for Android 5.0 Lollipop on the second-generation Moto X but the signs are looking good, although yesterday we reported on rumors of a slight delay with the update for Nexus devices.
For more details and further images head to the source link below. Are you eagerly waiting for the release of Android 5.0 Lollipop for the Moto X? Drop us a comment in the box below.
Source: Phandroid