Candy Crush Saga complaints after latest app update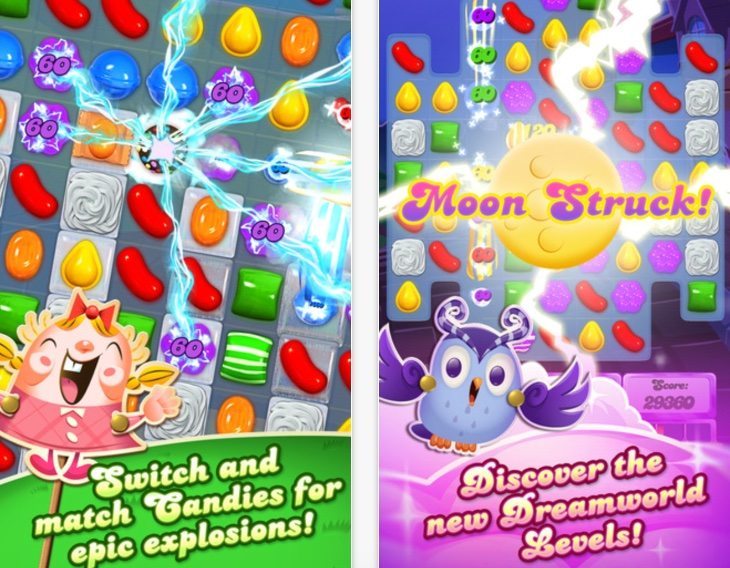 The latest Candy Crush Saga app update for Android and iOS released yesterday, bringing the game to version 1.41.0. Although we all know that Candy Crush is a massive hit, it often appears to be the case that after an update we hear of problems. Now we're discussing some Candy Crush Saga complaints following the latest app update for Android and iOS devices.
Version 1.41.0 arrived on Google Play and the App Store yesterday and adds a new Dreamworld episode. There are 15 new levels so that it now reaches level 440 but under the 'What's New' descriptions on the app stores nothing else is mentioned. We noticed that issues with the app were being discussed on social media and in Candy Crush forums, so took a look at the user reviews since the new update on the Google Play Store.
There are various points being made regarding problems and glitches with the app. For example one player commented today, "Crashes. Game updated this morning and now it crashes when I open it and it has taken 2 lives. I haven't been able to play since yesterday. I just started playing this game so only on level 39. What I have found with King games is they don't respond to issues. I also play bubble witch and its the same thing lots of issues but no response from King games. All they want is your money so you can advance in the game. If I uninstall and start over will I lose my progress?"
Another commenter says, "Updated. This morning game automatically updated but I am not able to send request to my friends for unlock me and not able to send any requests to my friends pls fix this bug I want to play game." Yet another person says, "LATEST UPDATE DELETED ALL INFO!!! I UPDATED MY CANDY CRUSH AND LOST EVERYTHING!!! NOW I HAVE TO START FROM LEVEL 1!!! I will certainly use this opportunity to part ways with CC. UNINSTALLLLLL!!!"
A further commenter complains, "After Every Update…… Quit stealing my bonus lives and power ups!!. If you have extra lives & power ups, DO NOT UPDATE!! So sick of this $hit!!" As you can see there's a fair amount of frustration being caused by these issues, although for the sake of fairness there are also plenty of app users who are perfectly happy with the game.
It's impossible to say whether these are widespread concerns or whether these are isolated incidents, so it would be good to hear from readers who use the iOS or Android Candy Crush Saga app. Have you noticed any problems following the latest update? If so, what is the nature of your complaint? Let us know with your comments.