Moto X Football Edition said to arrive in time for Turkey Day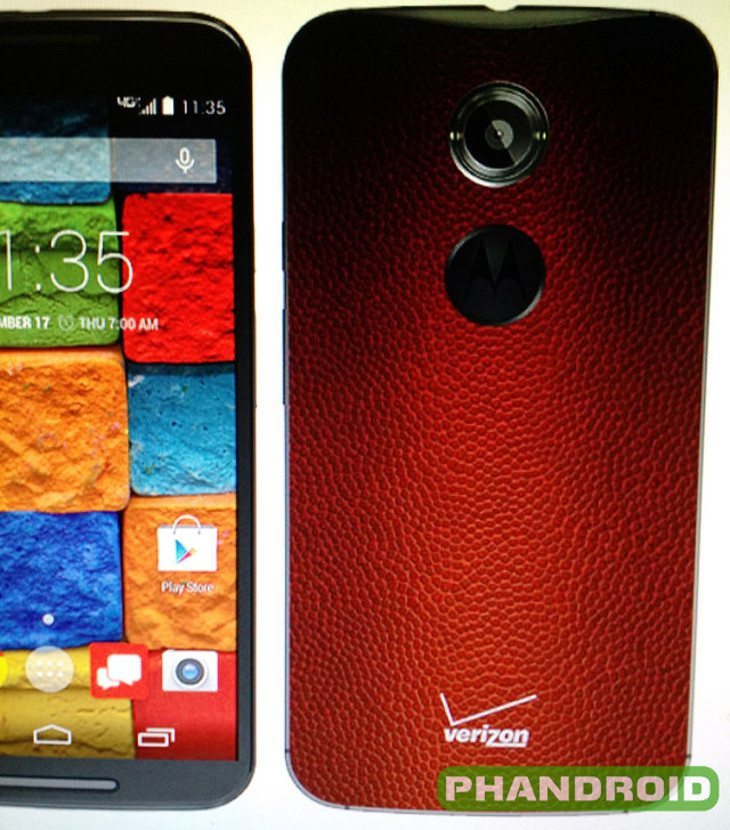 Football season is over its halfway point, and fans now know what to expect from their favorites teams the rest of the way. The same can be said of the new Moto X, as it's already shipped out to countless consumers and there are plenty of reviews to give you the lowdown on the device. What do the two things have in common? Nothing until now, as it looks like we're going to get a Moto X Football edition.
Turkey day is right around the corner, and if you live in the states, you know it means two things — food and football. Naps and the occasional beverage usually come into play as well. Motorola knows how much we love our football, and to celebrate they're unleashing a football skinned back option for the new Moto X.
Not much else to say about the Moto X Football edition aside from the fact that it looks like a piece of pigskin. As you can see from the pic, it's textured and it's apparently made by the Horween Leather Company. The same company that supplies leather for NFL pigskins and for the leather backsides in Moto Maker. It will be a quality product.
The Moto X Football Edition is said to arrive during the third week of November, right in time for Thanksgiving and all those big Black Friday sales. It's not expected to be a carrier exclusive either, so don't sweat it if you're not on Big Red. Hoops fans should start getting excited as well, considering the NBA season has begun and Horween knows a thing or two about basketballs.
source – Phandroid