The first Microsoft Lumia smartphone will be unveiled on November 11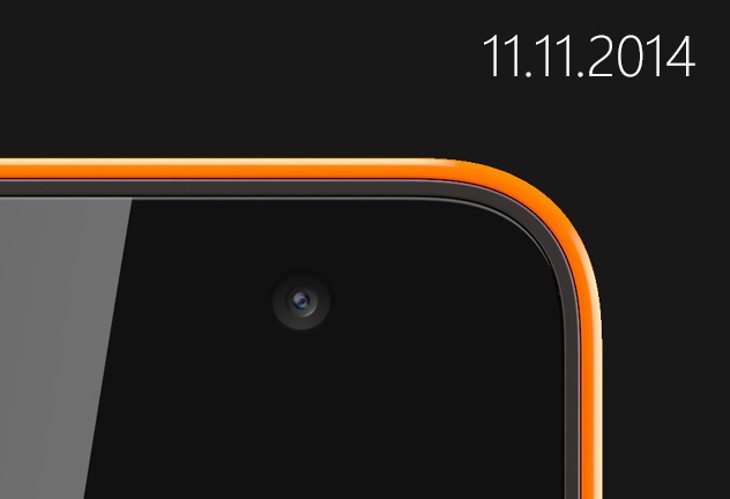 When Microsoft decided to drop the Nokia name for their new lineup of smartphones, nobody was really sure what to expect. There's been a bit of speculation, but nothing concrete until today. Microsoft dropped a teaser this morning, and it looks like we'll get to meet the Microsoft Lumia smartphone on November 11th.
Microsoft's teaser was vague, but they let us know the "Microsoft is delivering the power of everyday mobile technology to everyone." They also gave us a brief glimpse of the Microsoft Lumia smartphone, and while there's not much to go on, you can clearly see the front-facing snapper and orange banding around the outside of the device.
If you were hoping for a top-tier Microsoft Lumia smartphone, you may be a little disappointed next week. The previously leaked Microsoft Lumia specs show a 5-inch device with a 1.2GHz chip, 1GB of RAM, and a 5MP rear camera. The front-facing snapper will probably be 2MP or a VGA sensor, and we have our fingers crossed for 16GB of RAM, but you may have to settle for less.
We'll find out what Microsoft is bringing to the table with the new Microsoft Lumia smartphone on Tuesday when the pull back the curtain on the new smartphone. We expect it to go on sale sooner than later, so it could definitely find itself on a few Christmas lists if the price is right.
Are you excited to see the new Lumia?
source: Nokia Conversations