The LG KizON child tracking watch is gearing up for a European release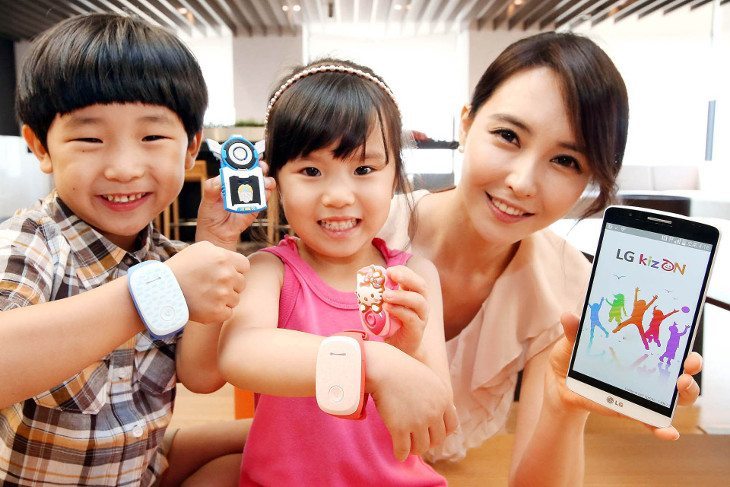 Keeping track of your kids isn't the easiest task, but the technology of today has made things a bit simpler. LG aims to up the ante with the LG KizON child tracking watch, and they have just revealed their plans for a European roll out.
Numerous manufacturers have tried their hand in the "kid tracking" arena, and some have pulled it off better than others. LG is one of the first major players to have a commercially viable product of this nature ready, and while we still don't know when it will hit the UK, it's headed to Poland next week before a wider European rollout.
As for the LG KizON itself, it's more of a "wearable" than a smartwatch and it only has one button although it's the only button they'll need. Your child can place a call straight to mom or dads mobile phone with the press of a button, and the battery last for 36 hours so it has plenty of juice. It will even send a notification out to the parentals when the battery drops below 20 percent.
In addition to the call button, the LG KizON child tracking watch will track your kid through the wonders of 2G, GPS and a SIM card slot. There's also an embedded speaker that lets your child hear your voice when they've pressed the call button. It can do it all, and it looks like something a kid would wear instead of a GPS tracking device. It's also "Green" certified which means its recyclable and does not include any toxins or chemicals that could be hazardous to your kids or the environment.
The LG KizON tracker is set to hit Poland this week, and is said to roll out across European countries sometime after that. It looks to be a good option if you want to keep tabs on your tots, but it also looks a little large and we're still unsure of its price. If it's like the Korean model, you can expect it to work with 2G/3G and come in Blue, Pink and Green.
Would you strap a device like the LG KizON onto your child's wrist?