Samsung Galaxy Note 5 design has tasty specs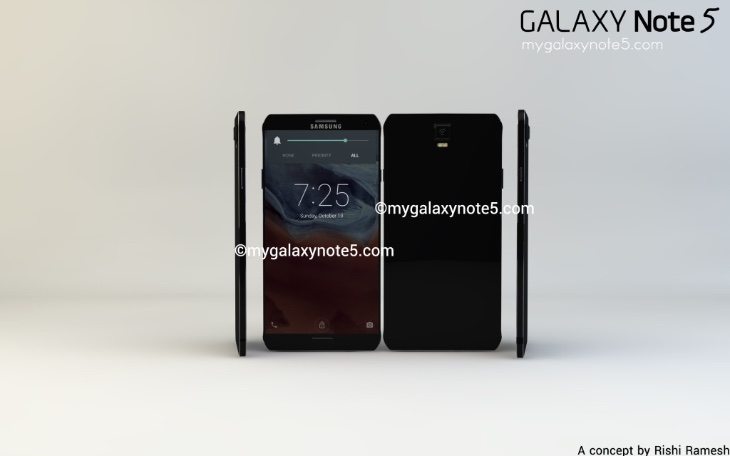 Although we only recently saw the release of the Samsung Galaxy Note 4, attention is already turning towards the 2015 version. Believe it or not we've already seen previous concept ideas for the Note 5 and now a new one has appeared, this time from a well-known designer. This latest Samsung Galaxy Note 5 design has some tasty specs, and we'd like to hear what you think about it.
This new concept render comes from Rishi Ramesh and the metal finish looks sleek, with a narrower build than we're used to for the Note lineup. One of the nicest design touches is the angular corners, giving the handset a more edgy look and something fresh. The designer has also come up with a very appealing specs sheet for the device.
The specs include a 2.8GHz Snapdragon 810 processor, a 5.9-inch Super AMOLED display with 4K resolution of 3840 x 2160, 3GB of LPDDR4 RAM, and 64 or 128GB of internal storage. It has a 21-megapixel rear camera with OIS and 4K video capture, as well as an 8-megapixel front-facing snapper. There's also a nicely sizeable 4200 mAh battery.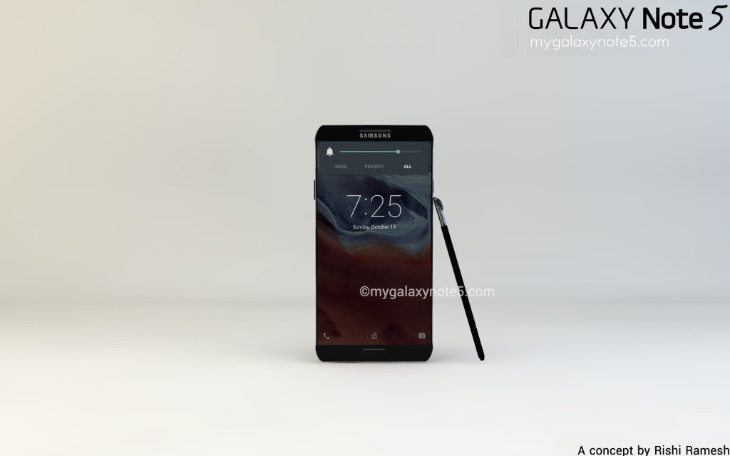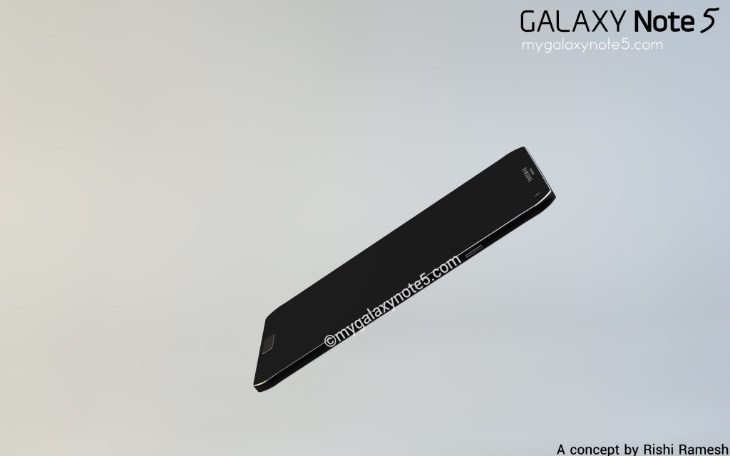 This Galaxy Note 5 imagining is also dust proof and waterproof and features a brand new S Pen stylus with enhanced gestures. These specs would be a very nice step up from the Galaxy Note 4, but some might feel they are over optimistic. You might also want to compare this latest design with a previous Galaxy Note 5 render that we showed readers here.
It would be very interesting to hear your opinions on this new Samsung Galaxy Note 5 vision. As far as the design itself is concerned do you like what you see? Do you think the above specs are a real possibility or not? Let us have your comments.
Source: mygalaxynote5.com
Via: Concept Phones