The LG AKA officially announced for South Korea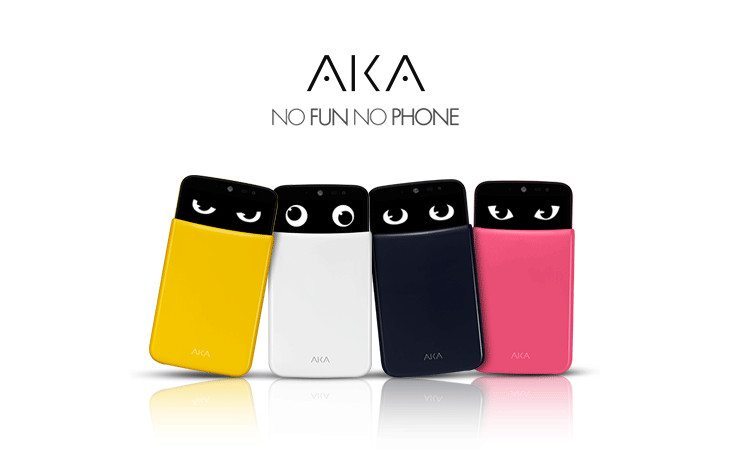 The LG AKA was one of the more interesting devices of the year, and while we didn't know much about its animated look last month, LG has made things official today. The LG AKA smartphone has eyes and its said to be an emotional device.
We knew the LG AKA smartphone was going to be a little goofy when we first got a glimpse of it last month. Now that we know the details, it's a little stranger than expected as there are four characters/phones and each has its own personality.
First up is YoYo, who is pink female phone and has a problem with fluctuating weight while Eggy is a bit of a dreamer and can fall head over heels at any given time. As for the last two, one is white and named Wooky while the other is called Soul and is black. Wooky is a bully as well, we would be remiss if we didn't mention that. That's about all we're really going to say about those "AKA" personalities…
In regards to the actual phone, the LG AKA is a mid-ranger with a 5-inch 720p display and 16GB of internal storage. It's powered by a 1.2GHz quad-core chip and 2,610mAh battery, and it will run KitKat 4.4. The rest of the LG AKA specs include 1.5GB of RAM, a microSD slot, Bluetooth, WiFi, LTE, and an 8MP/2MP camera combo.
While the LG AKA's specs won't blow your hair back, its shtick are those eyes, and they each function differently depending on what's going on with your handset. The eyes can apparently change color, and the colored personality "cases" let you change characters on a whim. There are some accessories to boot and stickers called Art Toy or something along those lines.
The LG AKA is set to launch in South Korea for a price of KRW 500,000 which equates to around $455 bucks in U.S. greenbacks. There's been no word on when or if they AKA will go global, but we'll keep you in the loop in case you're looking for a smartphone with some personality.
source – Â LG