Sony Xperia O design beauty with specs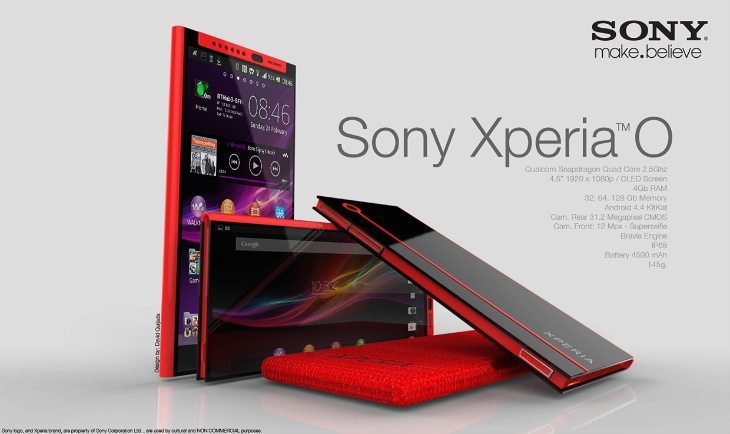 Sony Xperia devices are always popular targets for concept ideas, and it's sometimes intriguing to take a look at visions for prospective smartphones. We have a new very impressive concept imagining for you to look at today and it's a Sony Xperia O design beauty that comes with specs.
Not long ago we showed readers a concept design of a reinvention of the LG Chocolate by David Quijada. Now the same designer has turned his attention to the Xperia handset that you can see here. This appears to be very sleek and stylish, and something that we feel many Xperia enthusiasts would like the look of.
Quijada's specs for this Xperia O render include a 2.5GHz Qualcomm Snapdragon quad-core processor, a 4.5-inch OLED Full HD display with resolution of 1920 x 1080, 4GB of RAM, and internal storage models of 32, 64 and 128GB. The camera arrangement is a beast, with a 31.2-megapixel rear CMOS camera and 12-megapixel front-facing unit dubbed a "superselfie."
It runs the Android 4.4 KitKat operating system and weighs 145g. You wouldn't have to worry about being caught short on battery life either, as it has a sizeable 4500 mAh battery. It's also water-resistant to IP68 certification standard. Design-wise the phone appears to be rounded along one of the long edges with a book-like edge on the other side, a very nice touch.
We also like the color accent at the top of the display where you can see the speaker holes. All in all we feel this design is pretty gorgeous to look at, and we wonder what readers think. Would you like to see Sony come up with a new phone like this Xperia O?
Source: Behance
Via: Concept Phones