Samsung Galaxy Mega 2 battery life testing results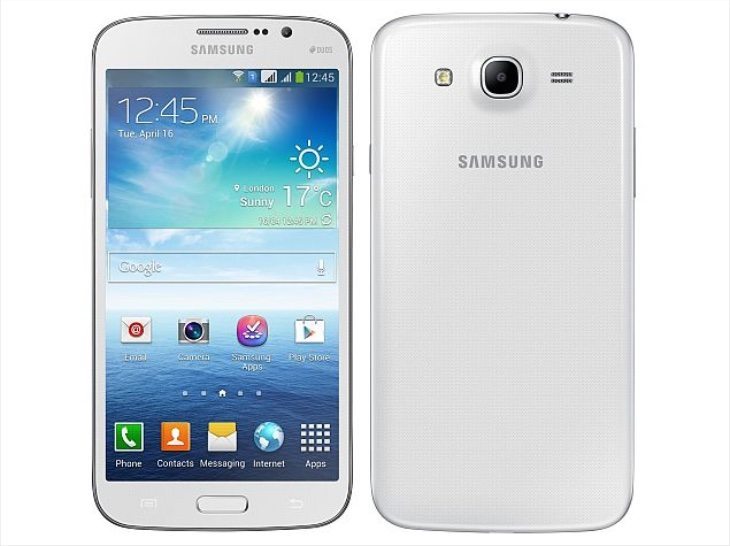 The Samsung Galaxy Mega 2 has a large 6-inch display and released in September, rolling out to further regions including India in October. There's no reason why this shouldn't be another successful addition to the Samsung Galaxy lineup, although a phone this size needs a suitably capable battery to supply enough juice. Today we're looking at Samsung Galaxy Mega 2 battery life testing results.
This phablet is equipped with a 1.2GHz Snapdragon 410 quad-core processor, Adreno 306 graphics, and 1.5GB of RAM, with a removable 2800 mAh battery. Somewhat surprisingly this is less than the 3200 mAh battery that juiced the Galaxy Mega 6.3 that released last year. Fone Arena has conducted its own battery tests on the Samsung Galaxy Mega 2 for various aspects, and has compared the results with some other smartphones.
Just a few of the other handsets used for comparison are the Moto X 2nd gen, Lenovo S860, Lenovo Vibe Z2 Pro, Nokia Lumia 1020, and Xolo Q2100. The results of Samsung optimizations for battery life performance are evident in the Talk Time testing. The Galaxy Mega 2 managed to last for 25 hours, just short of the Lenovo S860 and that's pretty impressive as the latter has a 4000 mAh battery. The Lenovo Vibe Z2 Pro is at the top of the table with a notable talk time of 33 hours and 13 minutes.\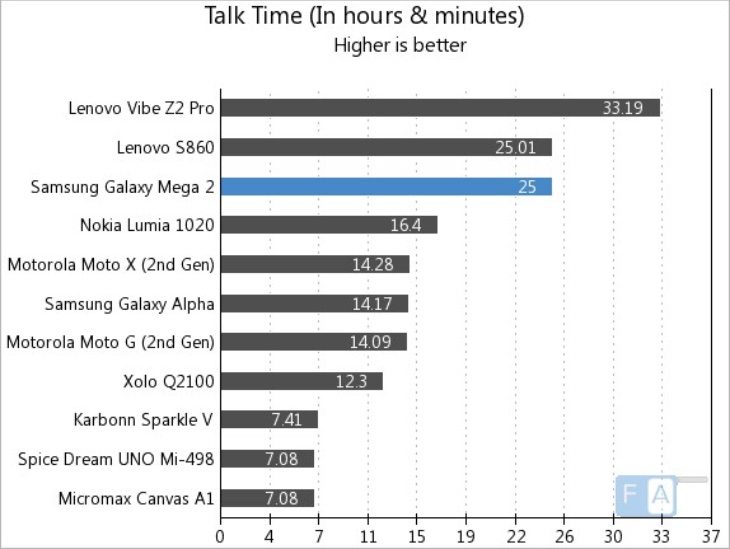 For 3G Browsing the Galaxy Mega 2 achieved a result of 5 hours and 15 minutes, with the Xolo Q2100 and Lenovo S860 managing 5 hours and 33 minutes and 6 hours and fifteen minutes respectively. The Mega 2 was also tested for WiFi browsing and this time was further down the table achieving a time of 6 hours and 15 minutes. The Lenovo S860 was top again, this time by leaps and bounds with a time of 14 hours and 16 minutes.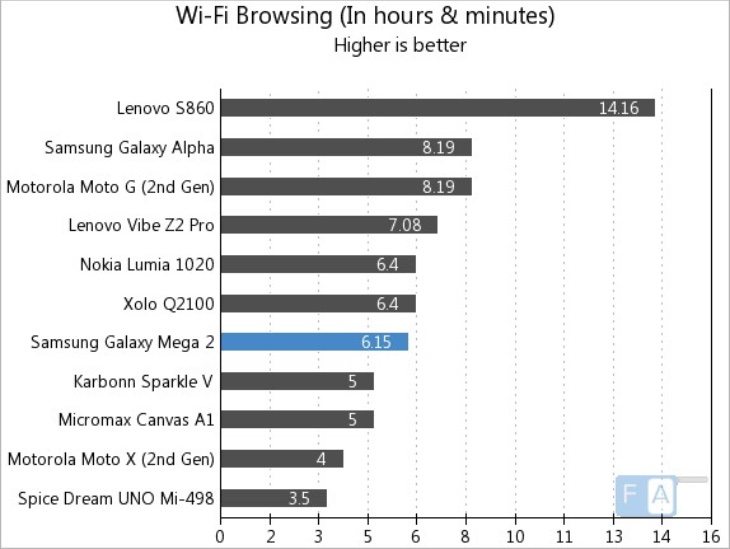 Video Playback battery life times were also checked, and again the Galaxy Mega 2 was close to the top with a time of 9 hours and 5 minutes. Out of the phones it was compared with, it was surpassed only by the Lumia 1020 on 12 hours and 3 minutes and the Lenovo S860 on 16 hours and 4 minutes. Finally an overall One Charge Rating of 11 hours and 32 minutes was given to the Galaxy Mega 2. We've included a couple of the tables here but you can see them in full at the source link below.
You may also be interested in checking out our previous article about Galaxy Mega 2 benchmarks. What do you think about the results achieved by the Samsung Galaxy Mega 2 in this battery life testing? Are you satisfied enough that you are now going to purchase this phablet device? Let us know with your comments.
Source: Fone Arena