NVIDIA Shield Tablet update brings Android 5.0 and GRID Game Streaming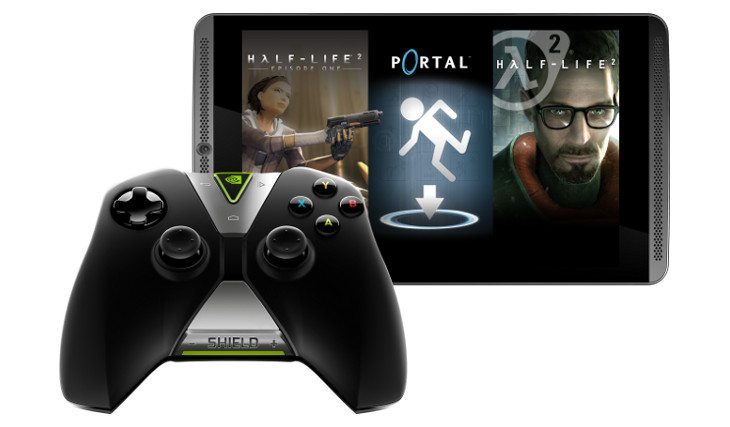 Aside from the newly released HTC Nexus 9, the NVIDIA Shield tablet is one of the best Android slabs money can buy. If you wondered about the NVIDIA Shield Lollipop update, wonder no more as the company has announced a massive update that will bring Android 5.0 to the Shield along with several new features.
The upcoming NVIDIA Shield tablet update is going to make a great tablet even better by adding Android 5.0 lollipop to the slate. They showed a preview of 5.0 running on the Shield tablet last week, and it looks to be the first slate to get Lollipop outside the Nexus line. That rollout will start on November 18th which is right around the corner.
Gamers will be thrilled to hear about Half-Life 2: Episode One which is getting added to the Green Box Bundle which already includes Half-Life 2 and Portal. That bundle is free with purchase of the 32GB LTE slate, and we're not exactly sure how long that promotion will last. The most exciting part of the NVIDIA Shield Tablet Lollipop update would have to be GRID, and it's something you'll definitely want to look into if you love PC games.
GRID is a new on-demand gaming service for the NVIDIA Shield tablet, and it can stream more than just games. GRID allows you to stream top-notch PC titles like Arkham City and Borderlands 2 straight to the tablet. They plan on having 20 games at launch with new titles coming every week. The service will be free through June 30, 2015 and kicks off in North America on November 18, next month in Europe, and sometime next year in Asia.
If you own a NVIDIA Shield tablet you have to be thrilled about the speedy Android 5.0 update, and the long free GRID trial. It you don't own the Shield… Christmas is right around the corner and no tablet can beat it when it comes to gaming.