The Adidas #miZXFLUX app now lets you Customize your Kicks in the US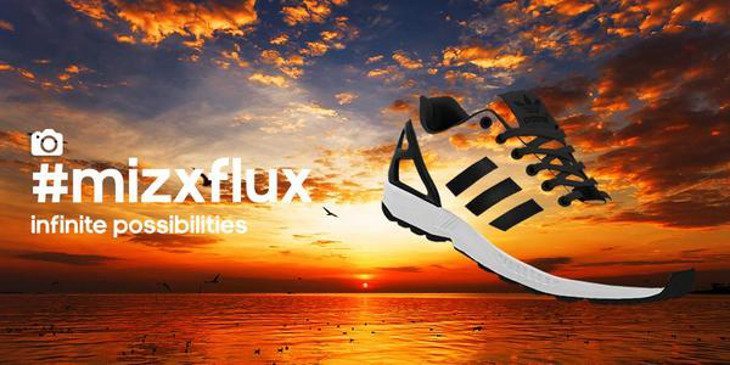 They say there's an app for everything, and that's generally proved true. If you ever wanted to have a customized set of kicks that nobody else on the planet has, you'll want to check out the Adidas #miZXFLUX app.
The Adidas #miZXFLUX app has just landed on Google Play and it allows you to customize a pair of sneakers in a very unique way. Before you get too excited, the app will only work with the Adidas Originals ZX Flux shoe so you can't use them with any pair of kicks. There are restrictions on the photos, so be sure to check the guidelines if you're thinking of doing anything "outside the box." That said, it's very cool.
Once you've downloaded the #miZXFLUX app, you simply need to select your country, size and gender then it's time to get a little crazy. You can pull up any photo from your gallery to use on the shoe, and you're able to tweak things a bit with scale and rotation tools. Once you've settled on things, you can save it to your collection, share it or place an order.
The Adidas #miZXFLUX app is free to download, and while the app has actually been out for a while in Europe, the service just recently became available in the states — expect it to be popular. You can download the #miZXFLUX app for free on the App Store or Google Play, and the ZX Flux kicks will set you back around $110 bucks.
via – Adidas