Google's Project Tango tablet mysteriously appears on Google Play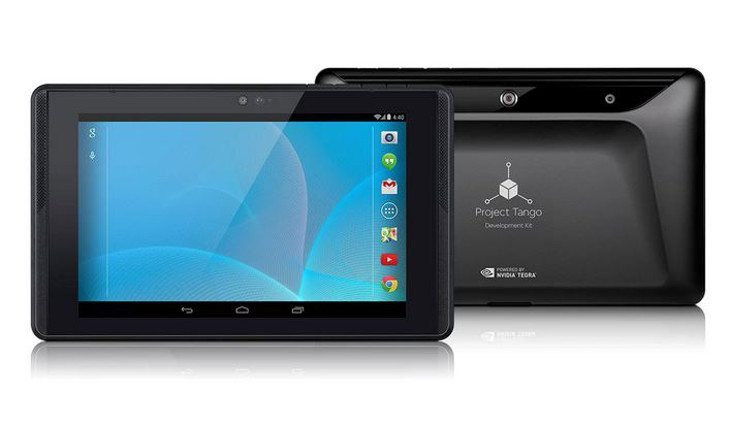 The HTC Nexus 9 wasn't the only slate Google was working on this year, and the Project Tango tablet has probably slipped from the minds of many consumers. Here's a reminder. The high-powered tablet has just gotten listed on Google Play as the Project Tango Tablet Development Kit.
If there's one slate that techies longed to get their hands on more than the Nexus 9, it has to be the Project Tango Tablet. This version of the tablet is aimed at developers, and it will allow them to work with the Project Tango .sdk to do some amazing things in Augmented Reality and 3D.
In terms of the specs, the Project Tango development kit tablet sports a 7.2-inch display with a resolution of 1,920 x 1,200. It gets its power from a NVIDIA Tegra K1 chip, and that's backed up by 4GB of RAM. You'll get 128GB of storage to work with as well — there's even a microSD slot. As for the cameras, that's partly what makes the Tango Tablet special. The front-facing lens is a 1MP sensor with IR LED, and the rear camera is listed as a 4MP 2µm RGB-IR pixel sensor.
The Project Tango Tablet isn't your typical slate, and it's not geared towards consumers in its current form. There is no warranty and no returns, so you'll want to be comfortable dropping at least a grand on the slate whether you're a developer or an enthusiast. The tablet is currently listed as "not for sale at this time" and while we don't know the Project Tango release date, we expect to hear something  very soon.
Project Tango Tablet Development Kit