Best Nexus 6 cases from Spigen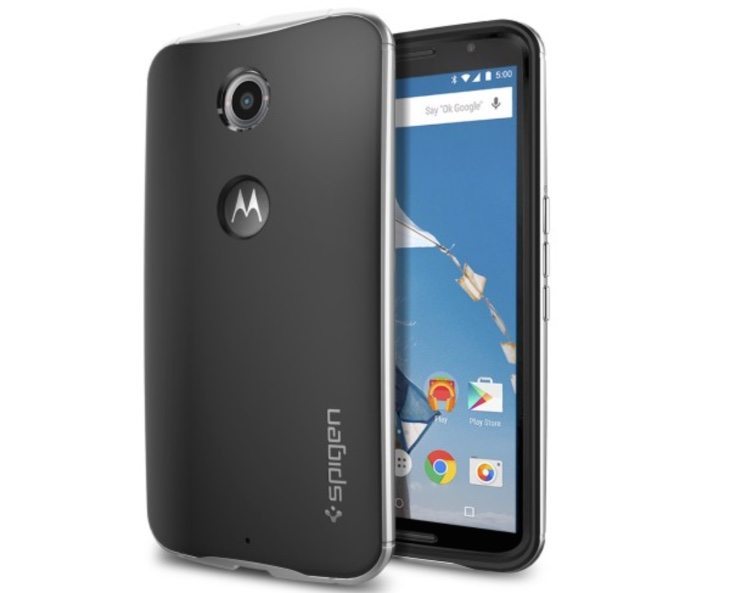 The Google Nexus 6 smartphone is about to make its way into the eager hands of buyers. This handset is in hot demand as the latest in the popular Nexus line offering pure vanilla Android. If you're considering a case for it then we've been looking at some of the Nexus 6 accessories that are now on the market. Here we have details of some of the best Nexus 6 cases from Spigen.
A while ago we told how Spigen had listed some cases for the Nexus 6 but at that time no prices were given. Now we have further details, and all of the cases you'll find info on below are either in stock or about to release in the next few weeks. Spigen has a really good name for its cases and we've picked out a few of our favorite designs.
The first is the Spigen Nexus 6 Case Neo Hybrid, a protective dual-layer bumper case offering full protection. It consists of a hard polycarbonate frame with soft TPU cover and features advanced shock absorption. This is a slim form-fitting case that has a metallic finish that looks sleek and stylish, along with a textured mid-section for grip. This case is priced at $34.99 and comes in Champagne Gold, Dante Red, Gunmetal or Satin Silver color options. The Gunmetal case is in stock now with the other colors all shipping later this month or in early December.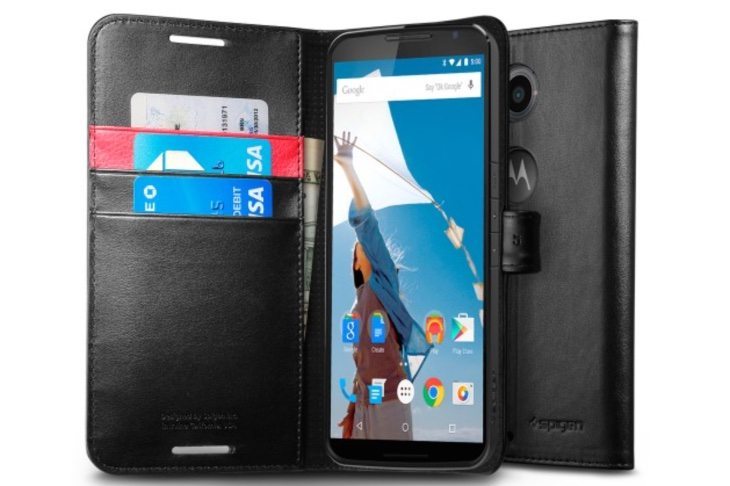 Our next Spigen choice is the Nexus 6 Case Wallet S. This is a good option for those who don't want too many different things to carry around, because the case also features slots for ID and cards. This folio-style case has a premium synthetic leather look and a convenient stand with adjustable viewing angles, and has a dual-sided magnetic strap for a secure hold. This case comes in black and the price is $24.99. Currently the stock date shown is November 25.
Another case that caught our eye is the Spigen Nexus 6 Case Slim Armor. This is a good-looking case with dual layer protection of matte/glossy TPU and matte polycarbonate. It has air cushion corners and advance shock absorption for protection, as well as a lip that will safeguard the display from scratches when the device is placed face down. It also has 4-point Rear Guard for back panel protection. This case is priced at $29.99 and it comes in Metal Slate, Satin Silver, or Shimmery White colors. The Metal Slate is in stock while the others are coming imminently.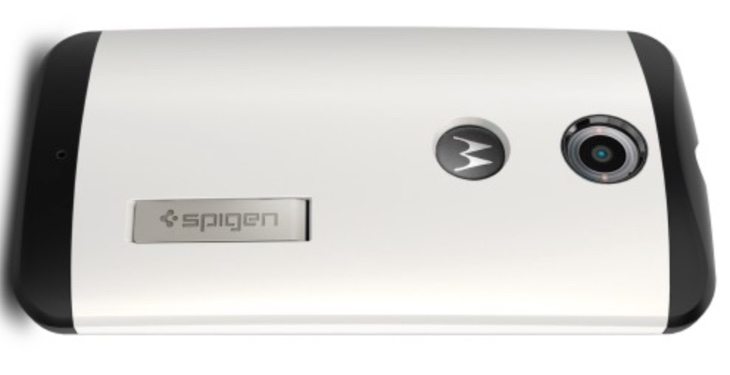 These are our choices of top Spigen cases for the Nexus 6. If you head to this Spigen product page you can find all of the above listed as well as other cases, the Nexus 6 Case Ultra Hybrid and Nexus 6 Case Thin Fit. There's also a Nexus 6 Spigen screen protector listed.
Have you decided to order one of the above Nexus 6 Spigen cases? It would be good if you could let us know what you think of it by dropping us a comment.